Our Work on Health Equity
Better, together: examples of our equity work with local partners
CDC Foundation's Health Equity and Strategy Office coordinates our health equity strategy, and endeavors to create and support equitable systems through our partnerships and programs. This page highlights some of the important work happening throughout the CDC Foundation to support our vision of vibrant and resilient communities in which everyone can thrive and live their healthiest lives.
Learn more about our work happening across the world to build equitable public health systems.
Valerie Nurr'araaluk Davidson, president and CEO of the Alaska Native Tribal Health Consortium, speaks about the need for bold action to address the issues of climate change and health equity in Alaska and beyond.
Water Delivery to High-Risk Individuals in Tribes and Alaska Native Villages
With more than 3,000 homes in rural Alaska lacking piped water systems, sanitation remains a serious challenge in many remote communities. CDC, the CDC Foundation and the Alaska Native Tribal Health Consortium (ANTHC) worked together to install the Mini Portable Alternative Sanitation System (PASS), a gravity fed 20-gallon handwashing station and ventilated toilet, in over 100 homes. The Mini PASS increases access to potable water solutions in Alaska Native Villages by providing increased water delivery and other activities to individuals at heightened risk for complications related to COVID-19.
Learn more about the unique project bringing sanitation to rural Alaskans.
Workforce Capacity and Skills
Examples of how we are supporting a trusted, diverse public health sector with skills, capacities and competencies necessary to lead.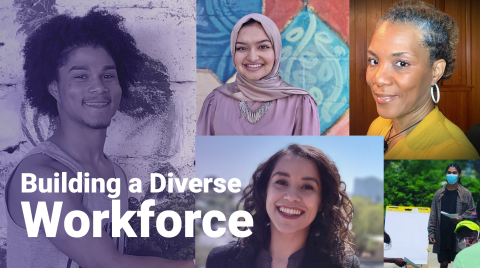 60-plus CDC Foundation employees working in the public health protection field as health equity project managers, providing wide-ranging support to health departments around the country to help community members live their healthiest lives, regardless of race, gender, sexual orientation, disability status and more. And these staffers' personal and career histories are just as varied as the programs to which they are assigned.
Learn more about how a diverse workforce helps health departments aiming for equity.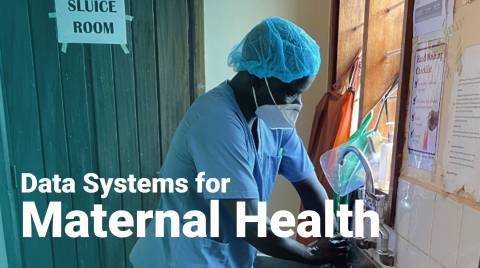 The CDC Foundation and the Centers for Disease Control and Prevention (CDC) launched the Pregnancy Outcome and Death Surveillance (PODS). With support from the Bill & Melinda Gates Foundation, the PODS project partnered with ministries of health, humanitarian organizations and other groups working in Cameroon, Chad and Burkina Faso. These partnerships will implement, strengthen and expand systems for gathering and reviewing data on deaths among pregnant women and newborns—known as Maternal and Perinatal Death Surveillance and Response (MPDSR).
Learn more about how innovative data solutions are helping workforce teams address community needs.
Partnering with Community-Based Organizations
Examples of how we are partnering to build capacity of community-based organizations (CBOs) to promote vibrant, healthy and resilient communities.
As the COVID-19 crisis began to unfold in 2020, the CDC Foundation recognized the urgent need to support CBOs across the country in their grassroots emergency response efforts to educate, vaccinate and promote equitable access to care. A major source of Foundation support has come in the form of what's known as capacity-building assistance. At the CDC Foundation, technical assistance officers work with the CBOs to assess and address their unique needs, challenges and opportunities through services such as technical assistance, training, information sharing, technology transfer, materials development and funding.
Learn more about how building capacity at the community level improves health equity.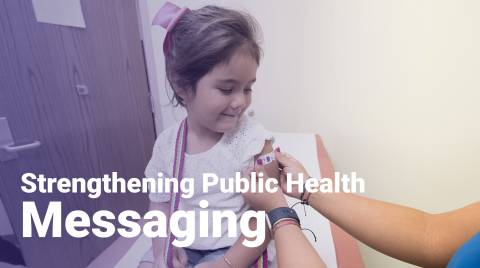 The CDC-funded Partnering for Vaccine Equity (P4VE) program provides support and technical assistance to national, state, local and community-level partners, who are prioritizing equity in vaccination access and uptake. Through this program, the CDC Foundation has directly funded 110 CBOs across the country. The CDC Foundation also developed a Vaccine Resource Hub website providing access to diverse and culturally-relevant resources about COVID-19 and flu vaccination, offering more than 500 resources in 34 languages.
Learn more about empowering partnerships for vaccine access and uptake for groups experiencing disparities in immunization.
Cross-Sector Collaboration for Systems Change
Examples of how we are working to enhance integration of public health and other public and private sector partners to support a holistic community wellbeing movement.
To have a lasting impact, overdose response and prevention requires coordination across multiple sectors and agencies, each bringing unique expertise, knowledge, and data to drive action. The Public Health and Safety Team (PHAST) Framework and Toolkit supports local jurisdictions in establishing and navigating data-driven partnerships among the public health and public safety sectors to prevent overdose deaths. The CDC Foundation, in collaboration with CDC, is supporting three jurisdictions in their implementation of PHAST by providing technical assistance and access to the latest version of the PHAST Toolkit.
Learn more about the impact of data-driven partnerships on overdose response and prevention.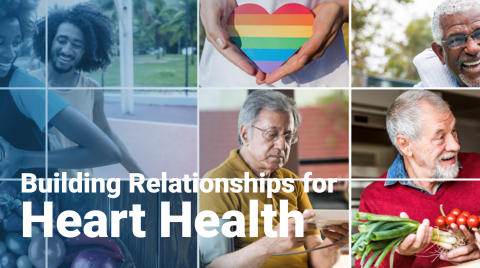 The Alliance for Million Hearts®–a public-private collaboration between the CDC Foundation, Amgen, Bayer, Association of Black Cardiologists, Black Heart Association, Family Heart Foundation, GirlTrek and the National Association of Chronic Disease Directors (NACDD)–was formed to help fuel the Million Hearts® initiative's goal of preventing one million heart attacks, strokes and other cardiovascular events. The Alliance produces national, prevention-focused communication campaigns to help more people understand their personal risk for heart disease and stroke, believe in their power to change it and take steps that lower their risks. The Alliance has produced two campaigns: the "Live to the Beat" campaign, addressing cardiovascular disease (CVD) in Black adults in the United States, and the "Start Small. Live Big." campaign, encouraging adults, particularly those over age 55, to take prevention steps for maintaining their heart health.
Learn more about building cross-sector communication campaigns for public health.
Learn More About Our Work
Visit our stories to learn more about innovative community projects working towards building equitable public health systems.