Our Work on Health Equity
Better, together: examples of our equity work with local partners
CDC Foundation's Health Equity and Strategy Office coordinates our health equity strategy, and endeavors to create and support equitable systems through our partnerships and programs. This page highlights some of the important work happening throughout the CDC Foundation to support our vision of vibrant and resilient communities in which everyone can thrive and live their healthiest lives.
Learn more about our work happening across the world to build equitable public health systems.
Developing Accessible COVID-19 Materials
The Georgia Tech's Center for Inclusive Design and Innovation, with support from the CDC Foundation and CDC, developed accessible and culturally relevant materials and messages about existing CDC COVID-19 guidance for individuals with disabilities.
The microsite provides accessible and inclusive information on COVID-19 in alternative formats, including braille-ready files, webinars on various topics, such as considerations for face masks for people with disabilities, and guidance on creating accessible and inclusive social media posts. People can also request resources in embossed braille.
Learn more about making COVID-19 messaging available for people with disabilities.
Strengthening Community Partnerships to Support Health Equity
The Strategies to Repair Equity and Transform Community Health (STRETCH) Initiative engages intermediary organizations, such as local health providers, philanthropic organizations, academia and others, to support governmental state public health agencies in achieving health equity.
As the challenges facing public health become more complex, the role of partnerships and strategic alignment with communities, state and local organizations, intermediary organizations and others becomes more critical. STRETCH brings together these partners to assist states in effectively harnessing the once-in-a-generation federal funding they are receiving to develop sustainable systems change for building equitable public health systems.
Learn more about the STRETCH Initiative.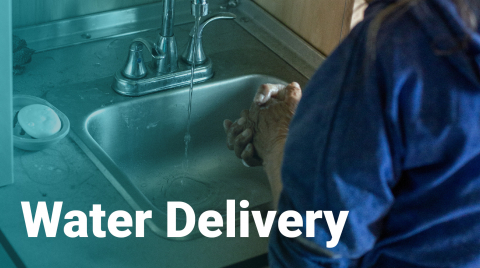 Water Delivery to High-Risk Individuals in Tribes and Alaska Native Villages
With more than 3,000 homes in rural Alaska lacking piped water systems, sanitation remains a serious challenge in many remote communities. CDC, the CDC Foundation and the Alaska Native Tribal Health Consortium (ANTHC) worked together to install the Mini Portable Alternative Sanitation System (PASS), a gravity fed 20-gallon handwashing station and ventilated toilet, in over 100 homes.
The Mini PASS increases access to potable water solutions in Alaska Native Villages by providing increased water delivery and other activities to individuals at heightened risk for complications related to COVID-19: elders over the age of 65, elders with chronic illnesses and families living in crowded multi-generational housing without piped water.
Learn more about the unique project bringing sanitation to rural Alaskans.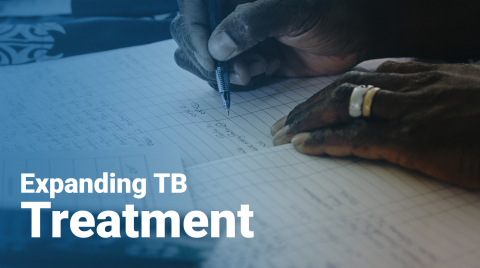 Expanding Tuberculosis Treatment for People Living with HIV
Tuberculosis (TB) is currently a leading cause of death among people living with HIV. In response to this ongoing health challenge, the CDC Foundation launched a new project with CDC and with technical support from Emory University's Rollins School of Public Health: Expanding Coverage of Tuberculosis Preventive Treatment among People Living with HIV (PROTECT).
With funding from the Bill & Melinda Gates Foundation, PROTECT will evaluate the widescale use of tuberculosis preventive treatment (TPT)—a course of treatment that prevents asymptomatic TB infection from progressing to clinical disease and death. The project will establish partnerships in Haiti, Kenya, Nigeria, Uganda, Ukraine and Zimbabwe to gather data on the impact of TPT programs. This vital information will be used to inform the potential expansion of TPT in other countries.
Learn more about TB preventive treatment in those living with HIV.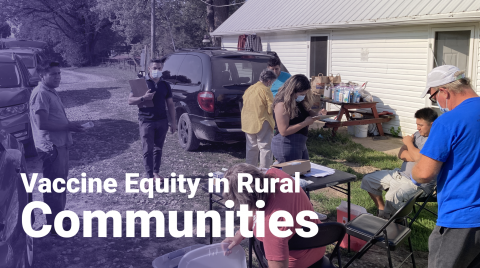 Strengthening Vaccine Information in Rural Communities
Given the unique health care and public health infrastructure challenges faced by rural communities, coupled with the higher rates of vaccine hesitancy, any effort to ensure equitable COVID responses in these communities must take a tailored approach to meet their needs.
The CDC Foundation, through the Local Community COVID Vaccine Partnerships grant, is partnering with community-based organizations (CBOs) in rural communities within Illinois, Indiana, Iowa, Michigan, Minnesota, Missouri or Wisconsin to convene partners to support COVID vaccine planning, education and timely vaccination of these populations.
Learn more about empowering partnerships for vaccine education in rural communities.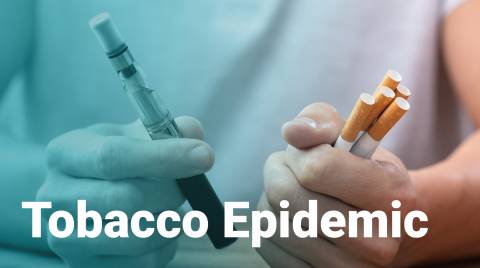 Global Monitoring of the Tobacco Epidemic
Tobacco is the leading cause of preventable disease and death worldwide. Data and monitoring help communities tailor best practices to combat the epidemic.
The Global Tobacco Surveillance System (GTSS), comprised of the Global Adult Tobacco Survey (GATS), the Global Youth Tobacco Survey (GYTS) and Tobacco Questions for Surveys (TQS), provides globally standardized data to track adult and youth tobacco use, prevalence and trends across the world. Building on the success of GTSS, the CDC Foundation received additional funding to help CDC use GTSS data to build research, epidemiology and policy capacity globally. These programs are intended to use GTSS data to inform tobacco control policies and generate an evidence base for advancing tobacco control policies, programs and research.
Learn more about the global surveillance for the tobacco epidemic.