Strategies to Repair Equity and Transform Community Health (STRETCH) Initiative
Strategies to Repair Equity and Transform Community Health (STRETCH) engages intermediary organizations, such as local health providers, philanthropy, academia and others, to support governmental state public health agencies to achieve health equity.
While state public health agencies (SPHAs) are integral to establishing a culture of health equity, they face challenges in creating the lasting systems change needed to achieve the vision of healthy and resilient communities. These challenges range from a disinvestment in public health to a workforce deeply impacted by the global pandemic to the public health crisis of racism and oppression. As the challenges facing public health become more complex, the role of partnerships and strategic alignment with communities, state and local organizations, intermediary organizations and others becomes more critical.
There are three primary objectives of STRETCH, which include supporting SPHAs in:
Designing meaningful, lasting systems change to create inclusive, equitable public health systems.
Embedding equity into priorities, programs, policies and practices.
Leveraging new funding through financing strategies to drive impact.
Ten SPHAs have been selected to participate in the STRETCH initiative, and each of them will develop a core project aligned with their agency's priorities. Tailored technical assistance and capacity building will help these agencies reach their specific goals and strengthen their community partnerships.
The past two years have been extremely difficult for our colleagues in public health. They have been completing transformative work in their communities while also confronting the challenges of responding to a pandemic. The STRETCH Initiative aims to be an extension of their team, helping them build and expand equitable health systems.
Initiative Updates
Resources
Participating States
The participating SHPAs have created teams composed of cross-sector members bringing together key players such as their health equity officer, finance team members, local and county health departments health director or deputy, intermediaries and community members. The SPHA teams each have a core project, developed to align with and address their unique state priorities. These projects center on building collaborative partnerships to take action to address health equity. Some states will adopt a statewide approach, while others will take a place-based approach, focused on particular communities or regions.
STRETCH Framework: A Health Equity Approach
The STRETCH Framework is designed to guide efforts to create meaningful systems change to achieve health equity. By addressing root causes through a systems change approach, the STRETCH Framework is meant to re-frame and re-imagine current public health models necessary to achieve more equitable outcomes. This framework emphasizes partnering with communities and intermediaries to stretch the impact public health agencies can achieve.
Learn More about the STRETCH Framework
Environmental Scan: Preliminary Findings
To begin to anticipate how this learning community could be useful to participating SPHA teams, 12 subject matter experts and individuals with experience in state public health agencies were consulted for their perspectives and experiences about how states might take advantage of current federal funding to turn successfully reduce, and even eliminate, health inequities.
Conversations with the subject matter experts focused on: federal funding, workforce strategies, state health agencies' roles in place-based work and technical assistance needs. In thinking about key opportunities to (re-)invest in public health, those interviewed identified several areas that would enable critical change:
data collection and reporting,
information flow between sectors, department levels and geographic areas,
strengthening staff capacity to effectively and consistently apply health equity principles in all aspects of their work,
working to change historically oppressive systems,
embedding equity in all policies,
funding sustainability and
community partnerships practices.
The views expressed here do not necessarily reflect the views of the Robert Wood Johnson Foundation.
Funding Partners:
Robert Wood Johnson Foundation
Program Partners:
Association of State and Territorial Health Officials (ASTHO)
Michigan Public Health Institute
"With a coordinated, multisector approach, we can transform our public health system into one that has the resources, capacity and networks to create communities where all people have a just and fair opportunity to be healthy."
Lauren Smith, MD, MPH, Chief Health Equity and Strategy Officer, CDC Foundation
---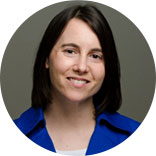 "Now is the time to be bold. It is an important time to make changes that create opportunities for everyone in our society to thrive. Strengthening public health with an eye to the future is fundamental to this vision."
Hilary Heishman, Senior Program Officer, Robert Wood Johnson Foundation
---