Million Hearts® Communication Campaign
The purpose of the Million Hearts® Communication Campaign is to help change the way people think about and embrace managing their heart health.
The solutions for preventing cardiovascular disease seem simple—including understanding your family history, managing high blood pressure and high cholesterol, staying physically active, maintaining a healthy diet and quitting smoking—but they are not always easy. Our vision is a future where all people understand their personal risk for heart disease and stroke, believe in their power to change it, and take steps to protect their heart health—and the health of their families.
This communication campaign is supported by the "Alliance for the Million Hearts Campaign," a public-private coalition partnering with CDC Foundation to help accelerate the Million Hearts® Initiative toward its goal of preventing one million heart attacks and strokes by 2022. The Alliance is committed to:
Starting with people—co-creating a campaign with target audiences to meet people where they are.

Building bridges—engaging organizations with a track record of collaborating CDC as well as nontraditional partners in private and nonprofit sectors.

Nurturing innovation—assessing tactics that have worked in the past, but also exploring new methods to inspire action in the realities of today.
---
Alliance Partners
Amgen
Bayer
FH Foundation
National Association of Chronic Disease Directors (NACDD)
---
Campaign Updates
Funding Partners:
Bayer Corporation
Amgen Inc.
Program Partners:
CDC's National Center for Chronic Disease Prevention and Health Promotion
National Association of Chronic Disease Directors (NACDD)
FH Foundation
---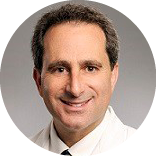 "We can't rely solely on what we have done in the past. We need innovative strategies to engage the American population in ways that will drive meaningful action."
Laurence Sperling, MD, Executive Director, Million Hearts, Division for Heart Disease and Stroke Prevention, CDC
---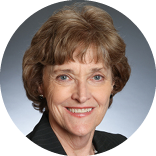 "We are proud to have Amgen, Bayer, FH Foundation and the National Association of Chronic Disease Directors as partners who are equally committed to this vision and the potential to make a real difference."
Judy Monroe, MD, President and CEO, CDC Foundation
---