ISSUE
Never before has a mosquito-borne virus been associated with a catastrophic birth defect or with sexual transmission. The effects of brain damage due to microcephaly and consequences of other Zika related birth defects are devastating, lifelong and costly.
WHY IT MATTERS
To protect women and their unborn babies, there are three key prevention strategies. One is preventing mosquito bites. Another is protecting pregnant women from sexual transmission of Zika. And lastly, an effective strategy to reduce Zika-related pregnancy complications is to prevent pregnancy by offering a range of reversible contraceptives to women who want to delay or avoid pregnancy during a Zika outbreak.
Zika virus can be passed from a pregnant woman to her fetus.
Infection during pregnancy can cause a birth defect called microcephaly and other severe fetal brain defects.
Zika primarily spreads through infected mosquitoes. Zika can also spread through sex without a condom with someone infected by Zika, even if that person does not show symptoms of Zika.
There is no vaccine to prevent or medicine to treat Zika.
SOLUTION AND IMPACT
Bridging Gaps, Protecting Pregnant Women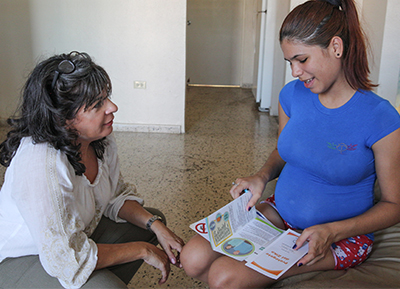 The CDC Foundation, with technical leadership from CDC and partners in Puerto Rico, has established the Zika Contraception Access Network (Z-CAN).
The island-wide network of trained OB/GYNs and other physician providers, family planning clinics and community health centers provides women who choose to avoid or delay pregnancy with access to client-centered contraceptive counseling and a full range of reversible contraceptive methods.
For the first time in Puerto Rico women have access to highly-effective, free reversible contraception on the same day of their medical visits. To date, more than 160 providers and over 20,000 women have benefited from this program.
View a fact sheet on this topic: Download a print-ready PDF