We are learning more every day about Zika virus. What we are discovering is disturbing, particularly for pregnant women. We know it causes debilitating birth defects like microcephaly in unborn babies. But there is still a lot we don't know. To respond to this crisis, CDC is operating at its highest level of emergency response.
Together, we must combat the unknowns surrounding Zika to prevent it from spreading. The CDC Foundation has stepped in to fill the gaps and provide immediate resources for CDC. Now we need your help. We urge you to join the CDC Foundation in fighting the Zika virus at home and abroad. We are grateful for partners and individuals who have already provided crucial support, but there is more funding needed from donors like you.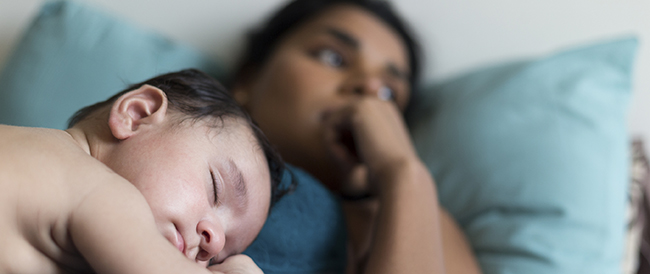 Help CDC Meet Urgent Needs for Women and Children
As Zika evolves and spreads, the CDC Foundation is striving to help CDC meet urgent needs that require philanthropic and private sector support to address gaps in government funding that may not be available or quickly accessible for the Zika response. Your gift will help support priorities such as:
Building capacity and strengthening diagnostic capabilities around insecticide-resistance and developing innovative approaches to advance vector/mosquito control.

Providing a full range of reversible contraception to women in Puerto Rico wanting to delay or avoid pregnancy during the Zika outbreak through ongoing support to the Zika Contraception Access Network.

Responding to emerging needs as they arise with swift, timely support.
The CDC Foundation's rapid response funds enable CDC to respond immediately to changing and unpredictable circumstances and needs. In the past, these funds provided critical support for CDC in its lifesaving response to many crisis situations, including the West Africa Ebola response, Haiti earthquake, Southern Asian tsunami and Hurricane Katrina.
Now, we ask you to join with us to protect people who are at most risk for Zika. Your gift is needed to help CDC keep us all healthy, safe and secure.
CDC Foundation Announcements
Vital Support for Zika Response Provided by Pfizer and Pfizer Foundation Contributions | 10.24.2016
CDC Foundation and Partners Launch Zika Contraception Access Network (Z-CAN) for Women in Puerto Rico | 8.25.2016
Comprehensive Zika Prevention Campaign Launches in Puerto Rico | 8.1.2016
CDC Foundation Brings Together Partners with CDC to Provide Contraceptive Options for Women in Puerto Rico | 5.31.2016
Bayer Donations Help Provide Zika Protection for Women, Including Greater Access to Contraceptive Options and Improved Mosquito Control | 5.26.2016
Zika Risk Communication, Community Engagement Focus of New Prevention Efforts by CDC, CDC Foundation, PAHO in U.S. Territories and the Americas | 5.19.2016
CDC Foundation Partners with CDC and Others to Provide Zika Prevention Kits to Pregnant Women in U.S. Territories | 3.7.2016
CDC Foundation Activates Domestic and Global Emergency Response Funds to Extend CDC's Response to Zika Virus | 2.10.2016
Donor Announcements
The Maker of Trojan™ Brand Condoms Partners with the CDC Foundation to Provide Condom Donation to Help Reduce the Threat of Zika | 5.24.2016
Walgreens Collaborates with CDC and CDC Foundation on Zika Virus Education and Prevention in Puerto Rico | 3.7.2016