Making the World Safer and Healthier for Children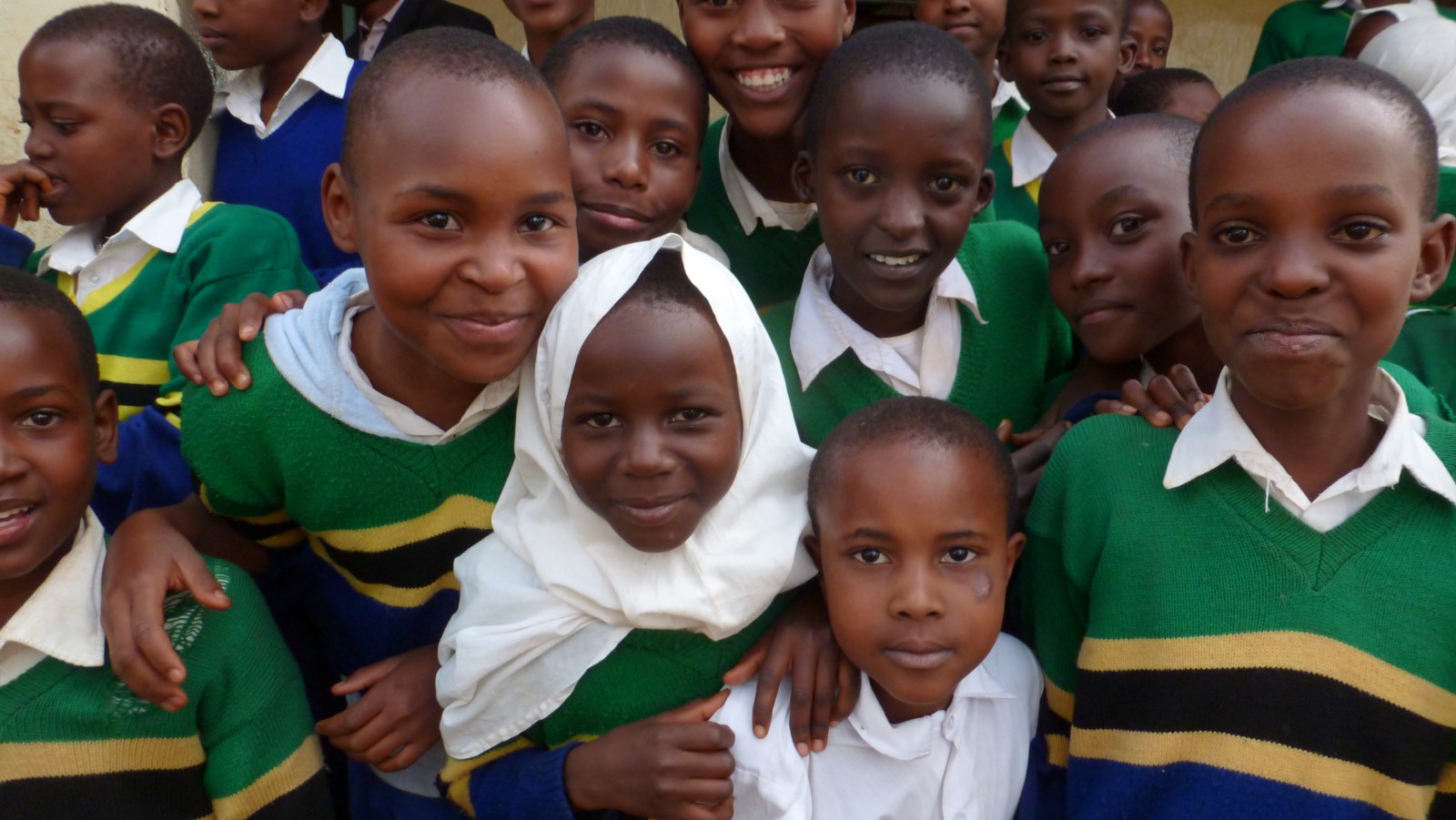 "One of the most powerful ways to change the world is to make it better for kids." Jack Shonkoff, M.D., founder, National Scientific Council on the Developing Child.
One of the most powerful ways to make the world better for kids is to reduce their exposure to violence. At CDC, we're proud of our involvement with the CDC Foundation in Together for Girls, which today released the second edition of Safe, a digital magazine designed to combat violence against children.
The prevention of violence against children is slowly being recognized as strategic for improving the health of countries throughout the world. Just as addressing other public health threats such as smoking, and obesity can impact a range of health outcomes, so too can violence prevention. Here are three key reasons why.
First, the public health consequences of violence against children are pervasive, enduring and costly. We know that children exposed to violence are at an increased risk of death, physical injury and mental health problems. Children exposed to violence are also more likely to experience medical conditions such as high blood pressure, migraine headaches, sexually transmitted infections and seizures. And, globally, children exposed to violence are at increased risk for developing four chronic diseases¾heart disease, cancer, chronic lung disease and diabetes¾that accounted for 60 percent of the 53 million deaths in 2010. When we prevent violence against children, we also prevent a broad range of potentially costly and life-long health problems.
Second, violence against children is widespread. We estimate that more than 1 billion children ¾ about half of the world's children ¾ are exposed to physical, sexual and emotional forms of violence as well as neglect every year. Violence occurs in our homes, our schools and our streets, within contexts ranging from war to gangs, dating and parenting. In one study of 24 developing countries, 63 percent of caregivers reported that household members used physical violence with their child in the last month; another study estimated that globally, 18 percent of girls and 8 percent of boys are exposed to such violence. The United States is not immune. In 2011, nearly 60 percent of children in the U.S. were exposed to some form of violence. And we know the cycle of violence will continue if we don't break it: children exposed to violence are more likely to become future perpetrators or victims of other types of violence.
Third, violence against children can be prevented. Effective prevention strategies include training and supporting parents, strengthening the economic standing of families, establishing and enforcing laws protecting children and providing services that can ease the trauma experienced by child victims. Important strategies also include promoting values and norms that support nonviolent forms of child discipline and gender equity, instituting programs that keep kids in school and teaching kids the social skills they need to choose positive alternatives to violence. Although the evidence base for these prevention strategies is largely the result of studies in high-income countries, low- and middle-income countries are increasingly implementing new approaches, resulting in a rapidly expanding breadth of knowledge. Together, these strategies can help countries sharpen their focus on programs and policies that are most likely to reduce violence against children.
Through the Together for Girls public-private partnership, to date CDC has assisted the governments of six countries in completing national Violence Against Children Surveys (VACS). These surveys—funded in part by the President's Emergency Plan for AIDS Relief (PEPFAR)—are also underway or planned in 10 additional countries. CDC provides technical assistance throughout the entire VACS process, including sample design, interviewer trainings, data analysis and report writing. Data from these studies are already sparking action. Swaziland has launched U-Report, a free mobile-based texting tool youth can use to report violence confidentially, get service referrals or simply ask health questions anonymously. Tanzania has trained 4,000 police, social welfare officers, primary school teacher, health workers, and district justice officials in child protection in just one year. And Kenya has rolled out a successful model of "one stop centres." One centre in Malindi, over a two-year period, successfully increased the number of violent incidents reported from just 1-2 cases per week to 10-20 cases per week. These success stories—and others like them—are a lifelong legacy we can leave for generations to come.
When we prevent violence against children, we make our world a better place for kids. And there is no better time to do that than now.
Learn more about CDC's role with Together for Girls.
Together for Girls is a global public-private partnership dedicated to ending violence against children, with a focus on sexual violence against girls. The partnership includes five UN agencies (led by UNICEF with UNAIDS, UN Women, WHO and UNFPA); the U.S. government (CDC's Division of Violence Prevention, the President's Emergency Plan for AIDS Relief and its partners, USAID and the Department of State's Office of Global Women's Issues); and the private sector (Grupo ABC, Becton, Dickinson and Company [BD], the CDC Foundation and the Nduna Foundation).
Debra Houry, MD, MPH, is director of CDC's National Center for Injury Prevention and Control.
James Mercy, PhD, is acting director of CDC's Division of Violence Prevention.
Blog image: © Sandie Taylor/Together for Girls
---
---
---