Give a Life-Saving Gift: Help Eliminate Malaria in Haiti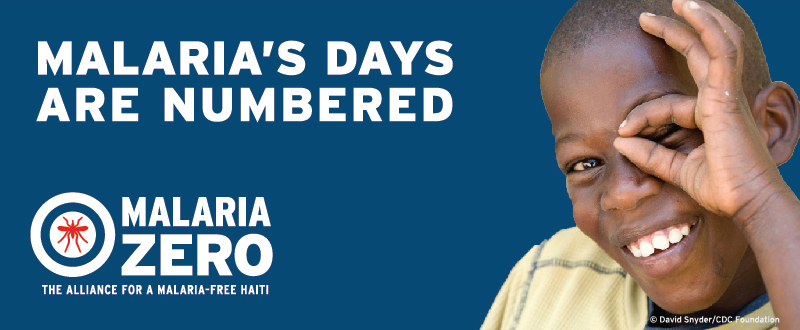 Last year, 17,500 residents and visitors on the island of Hispaniola contracted malaria. Home to Haiti and the Dominican Republic, Hispaniola is the only island in the Caribbean still battling malaria, a disease transmitted through the bite of an infected mosquito. Symptoms usually appear between 10 and 15 days of being bitten and can include fever, headache and vomiting. In certain cases, malaria can cause death. The majority of cases occur in Haiti, one of the poorest countries in the Western Hemisphere and in the world.
The strong presence of malaria negatively impacts two key drivers of Caribbean economies—foreign investments and tourism. Malaria deters foreign investors out of fear that employees and visitors will become sick. Tourists also choose safer destinations for vacation, which prevents the tourism industry from investing in new hotels and resorts.
With the right resources and sustained momentum, malaria can be eliminated from Hispaniola by 2020. In the past 50 years, countries that have eliminated malaria have experienced substantially higher economic growth in the five years after elimination than in neighboring countries where malaria is still present.
Malaria Zero: The Alliance for a Malaria-free Haiti has one bold goal: to eliminate malaria from the island of Hispaniola by 2020. To achieve this ambitious goal, the U.S. Centers for Disease Control and Prevention (CDC) and its partners will test, diagnose and treat all cases, even those in the most remote communities. This will not be possible without malaria rapid diagnostic tests to assist in diagnosing cases in places where good quality laboratory services and equipment are unavailable. With a drop of blood from a simple prick of a finger, a community health worker can utilize a rapid test to confirm whether or not a person has malaria. The test will analyze the blood from any location in about 15-20 minutes.
Your gift to the CDC Foundation will put much needed rapid diagnostic test kits into the hands of health workers on the ground in Haiti. For as little as $15, you can purchase 25 tests. $30 will fund 50 tests and $60 will fund 100 tests. When we know who has malaria, we can treat them, and the more people we treat, the closer we will get to a malaria-free Hispaniola.
This holiday season, you have the power to improve the lives of the people of Haiti. Together, we can defeat malaria. Make a gift today.
---
---
---