Pappaioanou Veterinary Public Health and Applied Epidemiology Award
A partnership between Marguerite Pappaioanou, DVM, MPVM, PhD, DACVPM. and the CDC Foundation has created the Pappaioanou Veterinary Public Health and Applied Epidemiology Award. The fund originally supported fellowships for competitively selected veterinarians and 3rd and 4th year veterinary medical students with opportunities in an applied hands-on training experience in epidemiology, public health, global health, or one health (bridging human, animal, and environmental health).
In 2020, the fellowship transitioned. Now called the Pappaoianou Veterinary Public Health and Applied Epidemiology Award (Pappaoianou Award), it provides a financial award for competitively selected veterinary students who successfully complete CDC's Epidemiology Elective Program (EEP) and demonstrate a commitment to public health, global health or One Health through their EEP assignment. The Pappaoianou Award is given annually to one EEP graduate. The recipient receives a monetary award of $1,000.
Since its inception in 1975, EEP has provided approximately 2,100 future physicians and veterinarians opportunities to gain experience with applied epidemiology and public health under the mentorship of CDC subject matter experts. EEP students have helped investigate domestic and global public health problems such as infectious disease outbreaks, natural disasters, chronic diseases and limited access to health care. Students often participate in surveillance, analyze data, assist with outbreak investigations and contribute to CDC publications and recommendations. Project assignments in global health have largely supported CDC's mission to protect domestic public health by helping other countries respond to global health threats. This competitive program offers 6- or 8-week rotations largely based at CDC headquarters.
Updated information for the 2023 cohort should be available starting Fall 2022. Please check back then. For questions about the Epidemiology Elective Program, please visit the CDC page.
---
About Dr. Marguerite Pappaioanou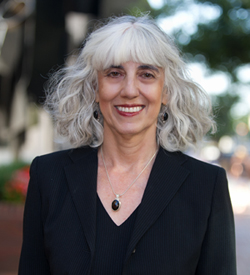 Veterinarians who pursue public health careers apply their comparative medical educations to keep humans, animals, and the environment we all share, healthy.
Dr. Marguerite Pappaioanou, a senior epidemiologist and veterinarian, currently serves as CDC's Liaison to the Food and Drug Administration for Food Safety. She has over 30 years of experience working on domestic and global public issues, including 22 plus years as an epidemiologist at the Centers for Disease Control and Prevention (CDC).
Beginning in 1983 at CDC, Dr. Pappaioanou assessed the effectiveness of malaria drugs in African national malaria control programs; led in the design and implementation of the family of HIV seroprevalence surveys; directed a USAID funded global capacity building Data for Decision Making Project to strengthen evidence based policies and programs in Africa, Asia, and South America; actively supported field epidemiology training programs and launched CDC's support of the Guide to Community Preventive Services—What Works to Promote Health. As associate director for science and policy in CDC's Office of Global Health, she coordinated many of CDC's international programs and co-coordinated CDC's international response to the SARS and avian influenza outbreaks in 2003.
Upon retiring from the Commissioned Corps of the U.S. Public Health Service in 2005, she moved to the University of Minnesota School of Public Health, as professor of infectious disease epidemiology, with a joint appointment in the College of Veterinary Medicine. There she led NIH- and CDC- funded research programs focused on surveillance for emerging zoonotic infectious diseases at the human-animal interface. In 2007, she joined the Association of American Veterinary Colleges for four years as executive director. Just prior to rejoining CDC in 2013, she served as senior One Health technical advisor to the USAID funded Emerging Pandemic Threats/RESPOND Project at the global development company, DAI, Inc. in Bethesda, MD.
Throughout her career, Dr. Pappaioanou has studied and applied the interconnectedness of human and animal health to improve global health. Dr. Pappaioanou recognizes that veterinarians are uniquely equipped to work at the intersection of human, animal, and environmental health, and she enthusiastically encourages aspiring veterinarians to pursue exciting and rewarding careers in public health—both domestically and globally.
I am thrilled that through this fund veterinarians will have support to pursue exciting opportunities at CDC to improve human health and well being, and the environment in which we all live.
Funding Partners:
Marguerite Pappaioanou, DVM, MPVM, PhD, DACVPM
Multiple individuals and organizations
Program Partners:
CDC's Office of Surveillance, Epidemiology and Laboratory Services