Health Equity Expert Winston Wong Joins CDC Foundation Board of Directors
Winston Wong, MD, MS, scholar-in-residence at the UCLA Kaiser Permanente Center for Health Equity, has been elected to a five-year term on the board of directors of the CDC Foundation. In this role, Wong will join other board members to provide guidance and oversight to the CDC Foundation, which is the independent nonprofit created by Congress to mobilize philanthropic and private-sector resources to support the critical health protection work of the Centers for Disease Control and Prevention's (CDC) and the nation's public health system.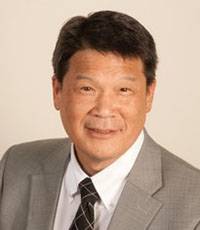 Throughout his 40-year career with roles in clinical medicine, health administration, data and policy development and healthcare philanthropy, Wong has been dedicated to improving health equity and addressing socioeconomic and racial/ethnic disparities in health. A fellow of the American Academy of Family Practice, Wong's professional career has encompassed executive roles at community health centers, federal service and most recently at Kaiser Permanente, where he served as medical director for Community Benefit for more than 17 years. During his time at Kaiser Permanente, Wong developed partnerships with communities to address health equity through enhancing population health and the dissemination of evidence-based medicine. In addition, he was responsible for its national philanthropic strategies to support clinical and population management initiatives and for its quality initiatives to address disparities among its 12 million patients.
His commitment to addressing health equity is anchored by his experience as a bilingual primary care community health center physician for the Asian immigrant community in Oakland Chinatown, which led him to leadership roles in the United States Public Health Service, where he served as the Health Resource and Services Administration's (HRSA) chief clinical officer for a region that spanned the Pacific and Western United States.
"As a board member, I'm so pleased Winston will advise our team in all facets of our public health protection work, particularly our equity efforts both internally and working with our partners," said Judy Monroe, MD, president and chief executive officer of the CDC Foundation. "Integrating health equity principles into all of our work is one of the CDC Foundation's strategies for impact, and Winston's vast experience and dedication to improving health equity will help us in working toward this goal."
In 2016 Wong was appointed to the U.S. Department of Health and Human Services Advisory Committee on Minority Health, and in 2019 was appointed chair. At the National Academies of Sciences, Engineering, and Medicine, Wong chairs the Roundtable on Health Equity and has served on the Board of Population Health and Public Health Practice. He is a board member at Grantmakers in Health and current acting CEO and chair of the National Council of Asian Pacific Islander Physicians. Wong served on the board of The California Endowment as well as board chair for the School Based Health Alliance.
His work in developing programs and policies to address health equity has been recognized by awards from the California Primary Care Association, Latino Health Access, the Minority Health Foundation, Asian Health Services, Congresswoman Barbara Lee and the U.S. Public Health Service, where he received the Outstanding Service Medal. Wong received a Doctor of Humane Letters from the A.T. Still University of Osteopathic Medicine.
Wong is a graduate of the University of California, Berkeley and the University of California San Francisco School of Medicine.
---