CDC Museum Opens New Exhibit on Saturday for Museum Day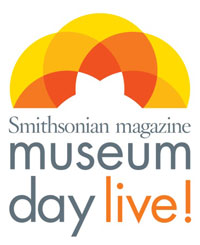 This Saturday, the David J. Sencer CDC Museum will be open for Smithsonian Magazine Museum Day Live! We are looking forward to participating in Museum Day Live again this year. This is a great opportunity for us to show the community the importance of public health and to showcase the Centers for Disease Control and Prevention's (CDC) life-saving work through our exhibits.
Visit the CDC Museum from 10:00 a.m. to 4:00 p.m. on Saturday, September 28 to explore the museum's permanent collections and view the new exhibition, Health is a Human Right: Race and Place in America.
Health is a Human Right: Race and Place in America
Our new exhibit examines some historic challenges of the past 120 years in achieving health equity for all in the United States. We know that "race and place" are as important as personal choices in achieving our full potential. People with low-incomes, minorities and other socially disadvantaged populations face significant inequities in opportunity for optimal health. These inequities can lead to disadvantages in health, along the lines of race, ethnicity and place. In addition to viewing historic photographs, documents, and objects, visitors can check up on the health of their communities through interactive atlases.
Health is a Human Right: Race and Place in America is organized and sponsored by the David J. Sencer CDC Museum, Office of the Director for Communication, and the Office of Minority Health and Health Equity, CDC. The California Endowment through the CDC Foundation provided additional support for this exhibit.
About the David J. Sencer CDC Museum
The David J. Sencer CDC Museum, a Smithsonian Affiliate, uses award-winning exhibits and innovative programming to educate visitors about the value of public health, and presents the rich heritage and vast accomplishments of CDC. The museum hosts about 90,000 visitors each year, and provides popular educational programs for students and teachers.
Visiting the Museum
The David J. Sencer CDC Museum is located at 1600 Clifton Road, NE, near Emory University and is open on Saturday, September 28 for Museum Day from 10:00 a.m. – 4:00 p.m. Regular hours are Monday through Friday, 9:00 a.m. – 5:00 p.m. with hours extended on Thursday to 7:00 p.m. The museum is closed on all federal holidays. Government-issued photo ID is required for all adults over the age of 18. No ticket required. Learn more about visiting CDC
Image: Emerson Elementary School class picture, ca. 1947 Courtesy of Shades of San Francisco, San Francisco Public Library
Blog cover photo of exhibit install: Louise Shaw, Curator for the CDC Museum
---
---
---