New Online Series Connects Business to CDC Resources
At some point, at some time, disasters will strike, whether natural disasters, terrorist attacks, infrastructure failures or disease outbreaks.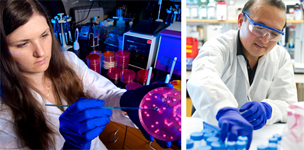 Any of these situations have significant public health consequences, and the Centers for Disease Control and Prevention (CDC) plays an important role—with individuals and businesses—in preparing for, navigating through and recovering from disasters. For business, the potential costs of being unprepared are staggering. So, as a business person, you want to know what you can do to prepare—and you want the information readily accessible.
That's why the CDC Foundation is introducing a new quarterly online series, titled Business Pulse: How CDC Protects the Health of Your Business. The creative feature aims to connect businesses to CDC's vital work, including ready access to information, resources and tools.
Business Pulse has four web-based components: business challenges, a question and answer between a business leader and a CDC expert, an interactive infographic highlighting opportunities for businesses to take action, and resources.
The CDC Foundation is pleased to lead this series in support of CDC's life-saving work. Business Pulse is aligned with our overall efforts to connect CDC to the private sector, including businesses, foundations and individuals. Broadly, we're an intermediary in developing public-private partnerships to advance important public health programs. But we also help facilitate CDC's connection to business by making key audiences aware of the agency's role in the health of our nation's citizens and economy.
The first release of Business Pulse, which launched today, focuses on the essential role CDC performs in business disaster preparedness and continuity. This first topic coincides with September's designation as National Preparedness Month. Future issues of Business Pulse will focus on other important business topics, such as travelers' health and global disease detection and response, to name a few.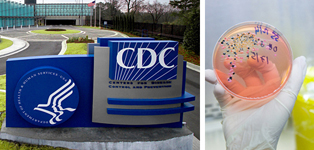 Dr. Ali Khan, director of CDC's Office of Public Health Preparedness and Response, provided additional perspective on the importance of CDC's business connection, noting, "Private enterprise is just as important of a partner as any other CDC works with to protect the health of our nation and its communities."
I believe that recognizing the many ways CDC helps keep America safe and our economy strong can benefit a business's bottom line while also at a broader level keeping our nation's workforce safe and secure.
I invite you to peruse Business Pulse and help us spread the word via Twitter, Facebook or other venues with your coworkers and colleagues, friends and neighbors, and family members. We all have a stake in preparedness and response. Also, please let us know what you like, don't like or would like to see more of in Business Pulse. We look forward to continuing the conversation.
---
---