ISSUE
Sickle cell disease (SCD) is the most common inherited blood disorder in the United States, affecting an estimated 100,000 Americans.  However, remarkably little is known about the population impacted by SCD as a whole.  Until now, there has never been a longitudinal study of individuals with SCD so that health outcomes can be improved for those suffering from the disease.
WHY IT MATTERS
People with the most severe form of sickle cell disease have a 20-30 year shorter life expectancy than people without the disease. Major complications of SCD include anemia, debilitating pain, infection, stroke, and organ damage.
Poor health outcomes may be the result of limited or no access to comprehensive care, especially during adult years, and limited treatment options. 
SOLUTION AND IMPACT
Extending and Improving Lives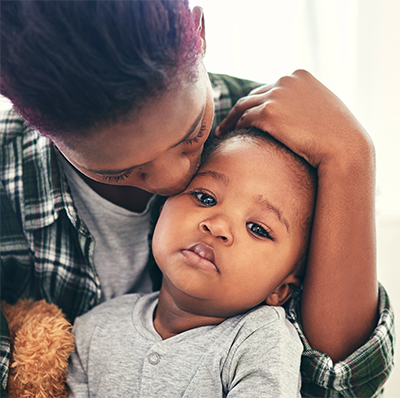 Through a partnership with CDC's Division of Blood Disorders, the California Rare Disease Surveillance Program and the Georgia Health Policy Center, the CDC Foundation is supporting the Sickle Cell Data Collection program, a data collection system for Americans with sickle cell disease. The project is receiving funding support from Pfizer Inc., Biogen and Global Blood Therapeutics and is currently focused on California and Georgia.
More Funding is Needed to Expand the Program to Additional States
Importantly, the program helps inform policy and healthcare standards that improve and extend the lives of people with SCD. As more resources become available, plans call for expanding the program to include additional states, with the capacity to collect information on every person diagnosed with SCD in the United States.
Better Data, Better Health Outcomes
This data is essential to equip states, health care provider networks and pharmaceutical and insurance companies with the information needed to establish cost-effective treatment and healthcare practices that improve and extend the lives of people with SCD.
As just one example, data from this program helped determine that more than 50 percent of the adults living with SCD in California live in LA County, an area in need of more healthcare services and providers who are able and willing to treat patients with SCD.
This information helped inform the Los Angeles County Department of Public Health's decision to open a clinic focused on SCD at the MLK Outpatient Center in September 2016.
View a fact sheet on this topic: Download a print-ready PDF
View a fact sheet on the health disparities of SCD: Download a print-ready PDF