If a deadly disease, like the one in the movie Contagion, goes viral, then CDC's Anne Schuchat is the woman you want on your side.
Rear Admiral Anne Schuchat, MD, is the assistant surgeon general, United States Public Health Service, and director, National Center for Immunization and Respiratory Diseases (NCIRD).
She's part virus hunter, part disease detective, part scientist, part doctor and part emergency responder...with a dash of Hollywood.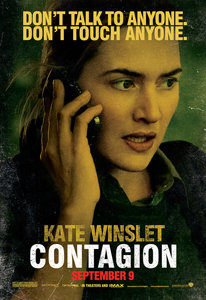 Oscar-winning actress Kate Winslet's character in the film Contagion is modeled after Schuchat and her real-life role as a disease detective at CDC. Winslet even spent time interviewing Schuchat to prepare for her role in the movie.
Schuchat has worked at CDC since 1988 in the areas of immunization, respiratory and infectious disease. You will see her on the frontlines of disease emergency response. Her past work has included meningitis vaccine studies in West Africa, SARS emergency response in China, the prevention of infectious streptococcal disease in children and the 2009 H1N1 response.
Watch Anne Schuchat, MD, in "H1N1 Lessons Learned"
Partnerships support CDC's work
The CDC Foundation's Emergency Response Fund helps CDC respond to public health emergencies and, when needed, allows CDC experts on the frontlines of an emergency to immediately purchase the specialized equipment or services needed to get the job done.
Learn more about how the Emergency Response Fund was activated during the H1N1 Flu outbreak.
Learn more
How CDC saves lives by controlling REAL global disease outbreaks What keeps disease detectives up at night? CDC talks Contagion in D.C.
Note: Photos of Anne Schuchat, MD, and the novel H1N1 influenza virus (above) are courtesy of the Centers for Disease Control and Prevention. Contagion promotional images are courtesy of Warner Bros. Entertainment Inc.