PROTECTING GLOBAL ASSETS: A CONVERSATION BETWEEN GE AND CDC
Q&A with GE's Dr. Ken Grossman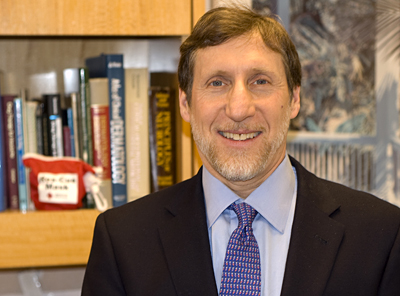 If another SARS-like outbreak were to occur, what impact would it have on GE's global footprint?
GE works in more than 160 countries. Global health threats can pose significant risks to our employees and their families, customers, suppliers and our business. A serious threat in one region of the globe has the potential to become a serious threat anywhere else.
How does GE prepare for emerging global health threats?
GE is invested in the health and safety of our employees and our communities. We have designated security and crisis management teams across the company, responsible for monitoring the countries where we do business, as well as organizing and testing our business continuity plans. For example, in April 2013, there was an outbreak of a new strain of influenza virus, H7N9, in Eastern China. GE's local crisis management team, based in China, conducted an in-depth review of the pandemic preparation and business continuity plans. Within a few days, the group was able to make recommendations to the business and limit employee travel as necessary.
How do you monitor health and safety status in the countries where you do business?
GE's globally dispersed medical, environmental health and safety and security teams use the latest technology and diverse data sources to constantly monitor the areas where our employees and customers live and work.
At GE, we maintain a database that keeps track of where our employees are traveling around the world. Using our centralized travel reservation system, we also have the ability to prevent travel, or require manager-level approval, to any area of the globe threatened with a significant disease outbreak.
Our global physicians rely on the information they receive from CDC, WHO and regional public health authorities. In addition, our security professionals monitor a number of public and private data sources to collect detailed global security information. Working with one of our partners, we are now able to use crowdsourced health and environmental data and overlay it on a global map of GE facilities, giving us access to relevant, detailed information in real-time.
From a logistics standpoint, how does GE protect employees who are immediately threatened by an outbreak?
The key to protecting our employees is having accurate and timely information, and working as a team to disseminate that information through multiple internal channels.
Local public health officials play a critical role in helping our regional company physicians keep employees and their families safe. For example, in 2012, there was a norovirus outbreak at one of our UK facilities. Our regional medical director worked with site leadership and public health officials to quickly contain the outbreak and determine its source.
In 2011, a record 9.0 magnitude earthquake hit near the Japanese city of Sendai, followed by a powerful 32-foot tsunami that struck northern Japan. Based on available information and GE's expertise, we took every precaution to maintain the safety and health of our GE employees and their families, evacuating the area, while supporting initial relief efforts and ensuring business continuity.
What kind of information from CDC is helpful to you in protecting employee health?
Our company needs clear, timely and actionable information during any outbreak. Through its Health Alert Network, CDC provides vital information including current epidemiologic data, case definitions, and protection and treatment recommendations. GE medical professionals can then provide our employees with information on how to best take care of themselves and their families. This information is also helpful for business leaders in making informed business continuity decisions. The CDC online 'Yellow Book' remains a go-to source for travel health information. The Clinician Outreach and Communication Activity (COCA) program hosts conference calls that help us stay abreast of important communicable disease trends. More recently, the CDC Business Health Executive Quarterly Call has become an excellent forum for interaction between business medical personnel and CDC subject matter experts on developing global health issues.