We Can, I Can: Take Action on World Cancer Day 2017
As a cancer survivor, World Cancer Day, held every year on February 4 to unite the world in the fight against the disease, means a lot to me. It is a thrill to have hair again—not to mention my life—nearly four years after undergoing eight rounds of chemotherapy and multiple surgeries associated with stage III breast cancer. 
Although I'm in good health today, the battle continues for millions of people in America and around the world. Currently 8.2 million people die from cancer worldwide every year, which nearly equals the population of New York City. This year's World Cancer Day theme, "We can. I can," explores how everyone—collectively or as individuals—can do their part to reduce the global burden of cancer.
We can. Together with our partners, the CDC Foundation plays a role in helping the Centers for Disease Control and Prevention (CDC) protect people from cancer, along with many other dangerous threats that impact the health and safety of people in America and throughout the world. Here are three inspiring examples of how the Foundation is joining with others to help reduce the burden of cancer:
The Global Adult Tobacco Survey. Tobacco is the leading cause of preventable disease and death worldwide. As one of a number of partners in the Bloomberg Initiative to Reduce Tobacco Use, the CDC Foundation works with experts at CDC and the World Health Organization to implement the Global Adult Tobacco Survey (GATS). GATS monitors adult tobacco use and the effectiveness of tobacco control measures. To date, the survey has been completed in 28 countries, representing 3.6 billion adults and 68 percent of the world's smokers. Learn More
Preventing Infections in Cancer Patients, a CDC Foundation collaboration with Amgen, is a comprehensive U.S. program focused on providing information, action steps and tools for patients, their families, and their healthcare providers, to reduce the risk of developing potentially life-threatening infections caused by neutropenia during chemotherapy treatment. Each year in the United States, an estimated 60,000 patients are hospitalized for chemotherapy-induced neutropenia, and a patient dies every two hours from this complication. Learn More
Improving Data for Decision-making in Global Cervical Cancer Programs. The partnership helps stem the tide of cervical cancer in low- and middle-income countries based on a grant from the Bill & Melinda Gates Foundation. The grant, managed by the CDC Foundation, enables the George W. Bush Institute, CDC and the World Health Organization (WHO) to improve the monitoring and evaluation of cervical cancer screening and treatment programs. While cervical cancer is preventable and treatable, it is the number one cancer killer of women in sub-Saharan Africa and second-most common cause of cancer deaths in women worldwide.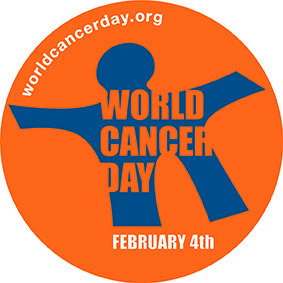 I can. Beyond my professional role at the CDC Foundation, I have a passion for offering hope and support to those diagnosed with cancer. If you know someone fighting the disease, and are wondering how to help, there are a few simple things you can do. 
For starters, even if it feels awkward, send a text or make a quick call to ask how your friend or family member is feeling. Offer encouragement and a sense of humor, even on difficult days. Stress that no one expects strength 24/7; it's okay to have a moment of sadness or fear. And cheer on victories, from making it through a tough treatment to returning to work. Pitch in with everyday tasks, like delivering a meal, driving a child to practice or taking care of a pet. Usually people going through cancer are reluctant to ask for help. Above all, never say, "If there's anything I can do…" Just do it.
Cancer knows no boundaries. I am proud of the CDC Foundation's cancer-fighting partnerships, and grateful that I can help others manage their cancer journey. World Cancer Day 2017 offers us all a powerful opportunity to reflect on what we can do, collectively and individually, to help prevent and fight this devastating disease. 
Learn more about what CDC is doing to help prevent and fight cancer: CDC's Cancer Blog
---
---
---