Thomas R. Waters Receives NIOSH Lifetime Achievement Award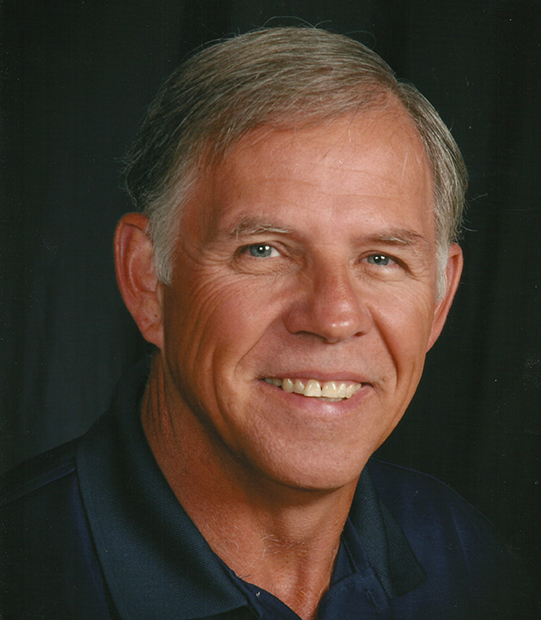 Each year the National Institute for Occupational Safety and Health (NIOSH) recognizes a current or former employee for his or her exceptional contributions to the field of occupational safety and health. The James P. Keogh Award is a prestigious award. A lifetime achievement award.
This year, on April 28, 2016, I was honored to accept this award on behalf of my late husband, Thomas R. Waters.
It was humbling. And hard. Yet in the company of those with whom Tom worked, I found a renewed strength and comfort. Tom spent his time on this earth well.
Tom possessed two characteristics I believe speak directly to the award: Passion and Compassion. Tom was passionate about his work. He loved what he did. The development of the Revised NIOSH Lifting Equation (RNLE) stimulated his scientific and mechanical engineering mind. The implementation of it in all walks of life, all types of work situations spoke to the compassion he displayed for others. Tom knew that his work helped people. That's what he was all about: helping people.
That is part of the reason the scholarship fund set up in Tom's name is so important to me. Once fully established, the scholarship will continue to help people. It is my heart's desire that the fund will reach the $50,000 needed for it to become an endowed scholarship.
And my dream? My dream is that one day a man or woman receiving the Keogh award will stand up and say, "I was interested in ergonomics, so I applied for the Thomas R. Waters Memorial Scholarship. I was inspired by the man behind it. I am here today, because I wanted to help people just as Thomas Waters did."
I have two requests.
WATERS, Thomas Russell, Ph.D. age 62, died October 29, 2014, after sustaining injury from a bicycling accident. Tom held advanced degrees in engineering science and biomechanics from UC. He was a Research Physiologist and Safety Engineer for NIOSH for 24 years. Tom was recognized internationally in his field, yet he remained humble and generous with his time, energy, resources and love to all.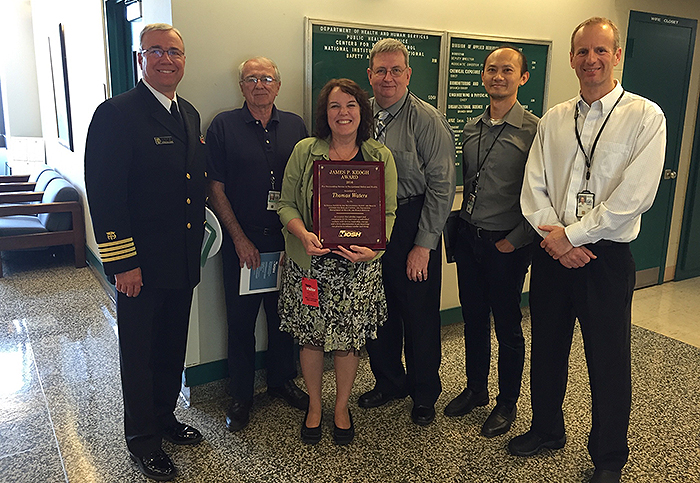 Tom's former colleagues at NIOSH's Division of Applied Research and Technology and me, L-R: Greg Lotz, Division Director; Robert Dick, visiting scientist; me; Steve Hudock, Research Safety Engineer; Jack Lu, Research Ergonomist; and Brian Lowe, Research Industrial Engineer.
---
---
---