Giving Tuesday: Give the Gift of Health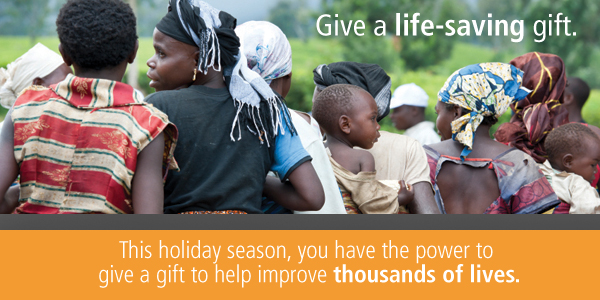 With the end of the year fast approaching, I'm reflecting on what I'm thankful for and looking forward to the year ahead. I'm sure many others are doing the same.
This year, I am thankful for the disease detectives, health communicators, researchers and staff of the U.S. Centers for Disease Control and Prevention (CDC) who are working around the clock with international and in-country partners in West Africa to stop the most devastating Ebola epidemic in history. In response to the epidemic, we at the CDC Foundation activated our Global Disaster Response Fund. Thanks to our generous donors, CDC has received invaluable support through the fund, including supplies and equipment for use on the ground in West Africa.
Today is Giving Tuesday, a growing global movement that makes charitable giving a holiday tradition. As you consider how you will give back this holiday season, I invite you to learn more about the CDC Foundation's giving opportunities—all of which support the work of CDC.
Health connects us all. CDC's life-saving work never stops, as the agency fights disease and protect Americans from threats to health and safety 24/7. When you donate to the CDC Foundation, you strengthen and advance CDC's impact, helping to improve and save lives. You can join the conversation on Twitter by using #GivingTuesday to share why you give.
This Giving Tuesday, a day dedicated to giving back, I invite you to support the area of global health closest to your heart. Everything we do is possible because of donors like you.
---
---