Give a Bed Net on World Malaria Day
World Malaria Day is April 25. Malaria is a leading cause of death and disease worldwide. In Africa, a child dies from malaria every 60 seconds.
To celebrate World Malaria Day 2013, CDC Foundation purchased 1,500 bed nets for CDC to distribute.
You can help too! Make a gift to the Bed Nets for Children Program. Every $5 will help purchase an insecticide-treated bed net that will protect up to three children from malaria. >Give Now
Bed Nets Save Lives
Malaria is transmitted by mosquitoes and can be prevented through simple solutions like bed nets. The World Health Organization has reported a 25% decrease in malaria deaths globally and a 33% reduction in malaria deaths in sub-Saharan Africa since 2000. The CDC Foundation's Bed Nets for Children Program enables CDC teams working in Kenya and Haiti to purchase and distribute insecticide-treated bed nets to children and pregnant women who are most at risk for contracting malaria.
Learn more about Bed Nets for Children.
Read more about malaria: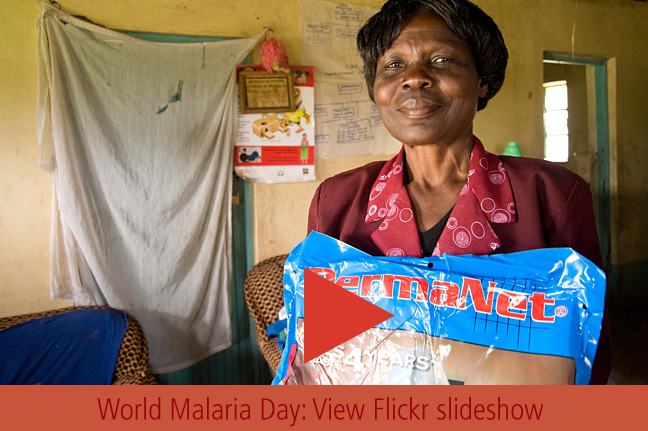 ---
---