CDC Museum is Open this Saturday for Smithsonian Museum Day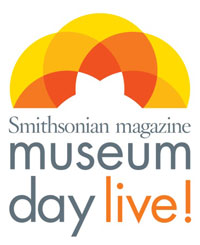 The David J. Sencer CDC Museum will be open the only Saturday of the year on September 29. If you're looking for a fun activity this weekend, head to CDC!
The public is invited to explore the museum's permanent collections and view the new exhibition, Cells: The Universe Inside Us. So bring your friends and neighbors and drop in to check out the engaging exhibits from 10:00 a.m. to 4:00 p.m.
We are excited to be participating in Museum Day Live! This is a great opportunity for us to show the community the importance of public health and to showcase how CDC works to save lives and protect people from health threats expressed through our exhibits.
In the interactive exhibit, Cells: The Universe Inside Us, you and your family can: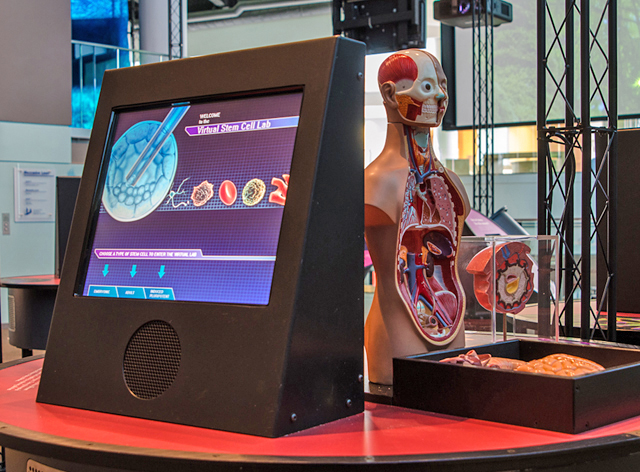 Run virtual experiments using
gold particles and stem cells
Walk into a giant cell
Watch your arm move and muscle cells contract
Match a cell's shape to its job
Compare an osteoporotic bone to a healthy bone, a smoker's lungs to a non-smoker's lungs, and a clogged artery to a healthy artery
Use a virtual scalpel to cut a worm in half and watch it regenerate
Design a cancer-fighting nanoparticle
in a virtual lab
Get moving and see how exercise affects your body at the cellular level
About the David J. Sencer CDC Museum
The David J. Sencer CDC Museum, a Smithsonian Affiliate, educates visitors about the value of prevention-based public health, while presenting CD''s rich heritage and vast accomplishments. The museum hosts more than 80,000 visitors each year, and provides popular educational programs for students and teachers. On view will be the permanent exhibit, The Story of CDC, the hands-on exhibit, Cells: The Universe Inside Us, which was created and produced by the Maryland Science Center with funding from the MetLife Foundation. Learn More
Photo by Alexander Rogers
---
---
---