As a busy parent, keeping your child healthy and safe is always a top priority. The Heads Up to Parents Site will help you recognize, respond to, and minimize the risk of concussion or other serious brain injury. Visit www.cdc.gov/headsup for the latest resources on this program.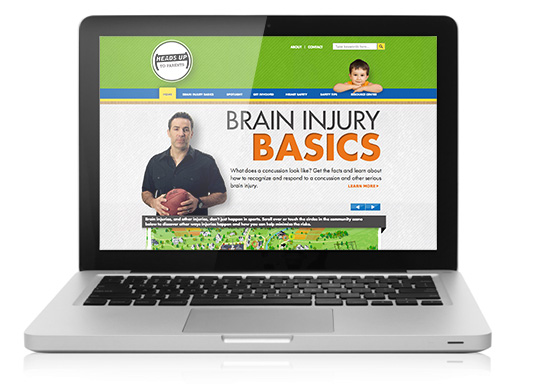 Educational Materials:
Having these materials handy can help you spot the signs and symptoms of concussion. Get the latest materials and tools from CDC's Heads Up program.
Brain Injury Basics:
Get the facts and learn about how to keep your kids and teens safe from concussion and other serious brain injury. Get pointers from professional athletes, tips from concussion experts, and hear stories from real-life teens and their parents.
Helmet Safety:
Whether your child or teen is riding a bike or playing a sport, learn which helmet is right for him or her and that it fits correctly.