Epidemic Intelligence Service Fund
About the Epidemic Intelligence Service Fund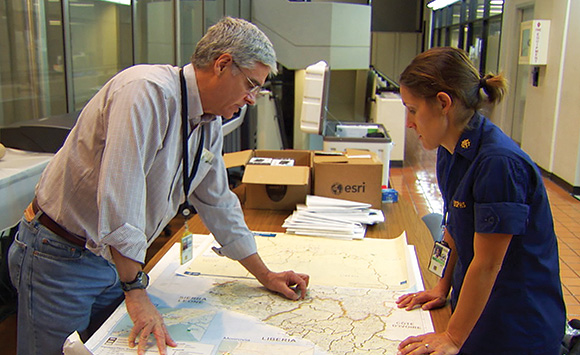 The Epidemic Intelligence Service (EIS) trains disease detectives working on the public health front lines as they manage infectious disease investigations and conduct research both nationally and internationally. Donations to the EIS Fund support the EIS Alumni Association in their efforts to not only support the alumni of the program through the development of collaboration tools and hosting of networking events, but also in their efforts to help recruit and educate future disease detectives.
The U.S. Centers for Disease Control and Prevention (CDC) EIS program is a unique 2-year post-graduate training program of service and on-the-job learning for health professionals interested in the practice of applied epidemiology. Since 1951, over 3,000 EIS officers have responded to requests for epidemiologic assistance within the United States and throughout the world.

About the EIS Alumni Association
The Epidemic Intelligence Service Alumni Association represents nearly 3,500 EIS graduates worldwide and provides the means for alumni to connect with the EIS program and other former EIS officers. Only former EIS graduates are eligible to join.
The EIS Alumni Association has been charged with raising awareness of the EIS program and its important and critical work in public health. It also helps foster a spirit of loyalty to the EIS program through its communications and award activities. Each year members are encouraged to nominate individuals for the Friend of EIS Award, which is awarded to a person who has made significant contributions to the EIS program and its participants. Additionally, the Association's Executive Committee reviews submissions and selects a winner for the prestigious Alexander D. Langmuir Prize. This award is presented annually to an EIS officer who submits the most outstanding manuscript covering an epidemiologic investigation or study. Other activities include conducting the annual EIS Alumni Association business meeting to be held in conjunction with the EIS Annual Conference, as well as general support of the EIS Program Office.
Funding Partners:
Epidemic Intelligence Service Alumni Association (EISAA)
Multiple individuals and organizations
Program Partners:
Epidemic Intelligence Service Alumni Association (EISAA)