Sarah Luna, PhD, EIS '16 Memorial Fund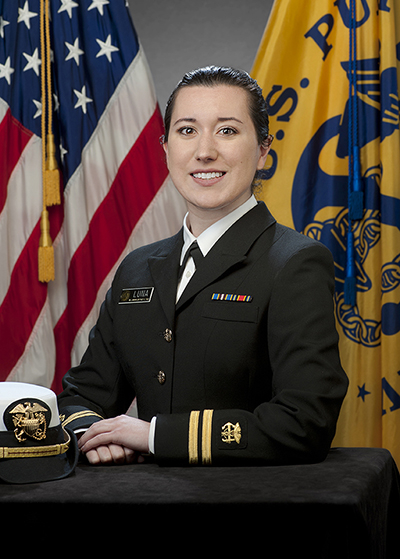 Sarah Luna, PhD (EIS '16) died in a plane crash May 20, 2019 traveling to a rural health clinic in Alaska as part of her duties as a senior epidemiologist with the Alaska Native Tribal Health Consortium, a position she took after finishing EIS in the summer of 2018. Sarah served as an EISO in the Division of Foodborne, Waterborne and Environmental Diseases, where she worked on outbreaks of foodborne illness in places as varied as a small town on the Utah-Arizona border and a Marine Corps Recruit Depot in California.
During the inaugural TED-style session at the 2018 EIS conference, Sarah delivered an insightful and inspirational talk titled, Food Behind Bars: When Food Safety Isn't Enough, unveiling the broad consequences of our failure to provide adequate nutrition to incarcerated individuals in the United States. To honor Sarah's indomitable spirit and unwavering commitment to public health and the underserved, the EIS program will name future TED-style sessions at the annual EIS conference the Sarah Luna Memorial TED-style Sessions.
Sarah meant many things to many people. She was a daughter, sister, best friend, dance partner, nutritionist, epidemiologist, EIS classmate-turned-family-member, coworker, SAS tutor, roommate, Lieutenant, and so much more. She was funny, brilliant, tenacious, optimistic, and thoughtful. She cared more about her family and friends than we can ever know. She was the glue of an EIS class. She spent her life in service to others and died in her commitment to that service.
Your gift to the CDC Foundation will honor Sarah's legacy by helping fund a scholarship in her name that will create opportunities for young people and early career scientists to advance public health for years to come.
Funding Partners:
Multiple individuals and organizations
Program Partners:
CDC's Center for Surveillance, Epidemiology and Laboratory Services