Preventing Older Adult Falls and Fall Injuries
Each year more than one in four older adults, age 65 and older, experience a fall, resulting in about 3 million emergency department visits, 950,000 hospitalizations and 32,000 deaths. Many of these falls are preventable. The CDC Foundation, with leveraged technical resources from the Centers for Disease Control and Prevention (CDC), is developing user-friendly fall prevention resources for older adults and their caregivers. This program is supported by Amgen.
This five-year project will create digital resources to help older adults assess their risk of falls and develop a plan to mitigate that risk by speaking with their healthcare provider and caregiver. It will also include a communications campaign to educate and provide key tools for caregivers to help them talk to their loved ones about their risk for falls and ways to prevent falls and fall-related injuries.
Sign up for news and email updates about this program at CDC.gov/falls.
 
---
Why Fall Prevention Matters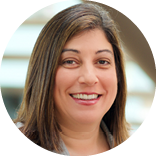 Centers for Disease Control and Prevention – "Every second of every day an older adult falls in our country. We know that falls are preventable and are not an inevitable part of aging. The resources created through this partnership can help reduce falls, prevent injuries, and save lives." – Debra Houry, MD, MPH, Director, National Center for Injury Prevention and Control
---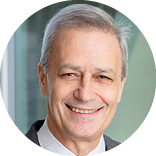 Amgen – "The CDC Foundation's fall prevention initiative shines a spotlight on an important and preventable health risk for older adults. A broken bone resulting from a fall can be a life-altering event. For people with osteoporosis whose bones may be weak and more likely to fracture, it is especially important to take the proper steps to prevent a fall. Supporting this program reinforces our commitment to care that helps to predict and prevent the impact of serious diseases, like broken bones due to osteoporosis, before they happen." – Darryl Sleep, MD, Senior Vice President of Global Medical and Chief Medical Officer
---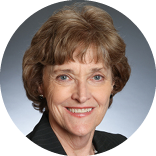 CDC Foundation – "Falls are responsible for far too many injuries in this country, but they are preventable. We're pleased to partner with Amgen on this important issue to provide key resources and information to our aging community and those who care for them. With screening, assessing and intervening, we can reduce the risk of falls and improve health." – Judy Monroe, MD, President and CEO
---
OUR PARTNERS
Program Partners:
CDC's National Center for Injury Prevention and Control
National Council on Aging
National Osteoporosis Foundation
---