Chris Kochtitzky Memorial Fund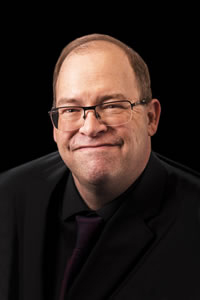 A Memorial Fund honoring Chris Kochtitzky who died May 3, 2020, will focus on building the bridge between urban planning and public health. Chris lived and breathed urban planning and public health—it was his life. This fund will celebrate and continue his tireless work and commitment to this field. Chris knew just how important the built environment was in terms of limiting or enabling a person and a community to lead their collective most healthy life. Chris started at CDC as a presidential management intern in 1992. Over the next 28 years, he worked in a variety of policy and programmatic positions at ATSDR, NCEH, and NCBDDD and NCCDPHP. 
In 2006, he was appointed by former CDC Director Julie Gerberding, MD, to lead the healthy community goal team, where he served until 2009. Chris was also one of the founders of the field of built environment and health at CDC. He published an influential MMWR on the subject in 2006, helped organize CDC's Built Environment and Health Group in 2008, and was a key contributor to the Surgeon General's Call to Action to Promote Walking and Walkable Communities in 2015. Most recently, he was a driving force in organizing the Transportation Research Board (TRB), Conference on Active Transportation and Health. His work in this area supported TRB's decision to create a Committee on Transportation and Health in February, a seminal moment in the field.
Posthumously in June 2020, Chris received the Jonathan E. Fielding Community Guide Champion Award. He was a tireless advocate for The Community Guide and evidence-based decision making. He served as a member of the systematic review team for combined built environment approaches to increase physical activity, also helped disseminate the recommendations to varied audiences, including nontraditional public health partners.
Most importantly, Chris befriended and maintained relationships with so many people inside and outside the agency. He was a generous, caring friend and a tenacious public health professional pursuing his life and work with vigor, charm, wisdom, and intelligence. His death is a major loss for his friends, his field, and for the CDC's public health work.  
Funding Partners:
Multiple individuals and organizations
Program Partners:
CDC Center for State, Tribal, Local, and Territorial Support