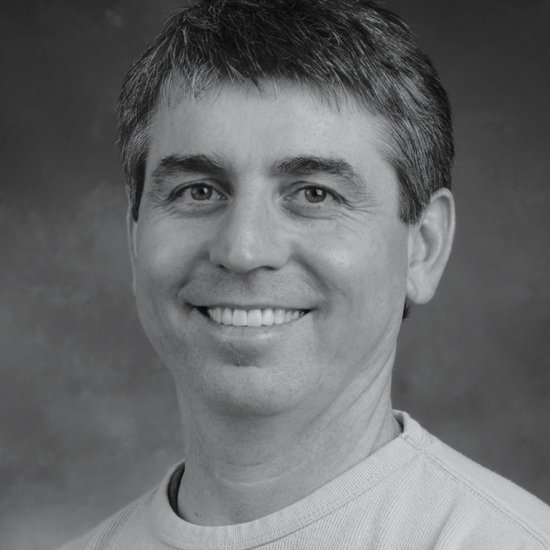 On the faculty of Georgia State University, Joe Peragine is an Atlanta-based artist who uses painting, sculpture, and animation to make deeply personal and often poignant associations between the everyday and the human condition. He often draws upon the quotidian experiences of daily life to create portals from which to explore larger, universal issues. References to everyday experiences and images drawn from memories of childhood are often present in his work. By experimenting with scale and materials (Brute Neighbors, his public art installation of giant ants swarming over the baggage claim areas at Hartsfield-Jackson Atlanta International Airport, is just one example), he emotionally and playfully reminds us of our shared humanity.
It is important to Peragine that his project interprets rather than illustrates the act of handwashing. Understandably, Peragine is attracted to its rituals. As he began to conceptualize his work for Watching Hands, he learned that every religion, including Christianity, Judaism, Islam, and Hinduism, has prescribed cleansing rituals that are as much connected to hygiene as they are to spiritual purification. For instance, daily handwashing rituals in the Jewish religion acknowledge how life is based on water; daily purification reminds how we are linked to every living creature. In Christianity, handwashing is linked to absolution, and cleanliness is considered a way of life. Similarly, most religious cleansing rituals are millenniums old, grounded in an instinctive understanding that they are also a means to staying healthy.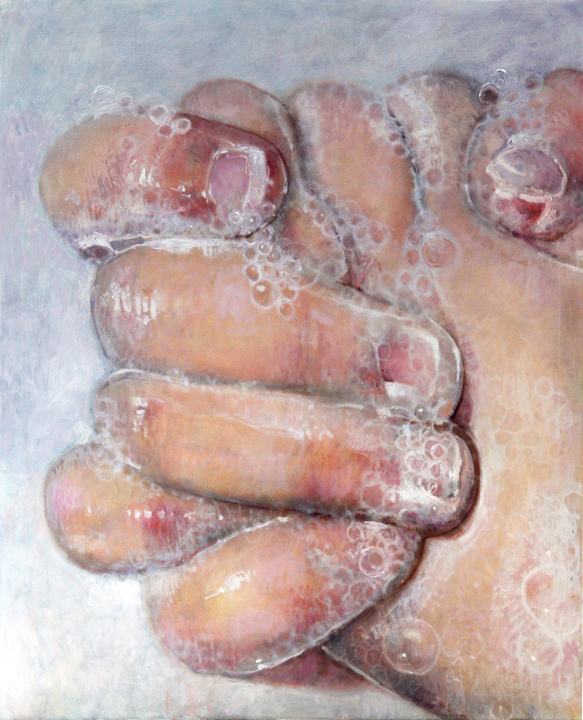 From this starting point, Peragine began a series of paintings for Watching Hands that evolved into an installation of canvases, sculptures, and animations. The actual sizes of the paintings and the things they depict descend in scale—sudsy hands, water draining in sinks, splashes of water, and soapy bubbles that verge on being microbial—and are installed salon-style. Sculpted sinks and drains made of soap sit on pedestals, drawing upon his frequent strategy to make objects in familiar, yet subversive materials. A skilled animator, Peragine also has created an animation of soap bubbles as the final component of his installation. The collective work is surprisingly comforting, as he captures the soulfulness of our daily handwashing routines, as well as a sense of a shared human experience.
Easiest, cheapest, needfull'st, the title of installation, is from a poem called Cleanliness by English poet Charles Lamb (1775-1834). In the first stanza, Lamb writes about "the rare structure of the hand, with its branching fingers fine." The second stanza continues:
All-endearing cleanliness,
Virtue next to godliness,
Easiest, cheapest, needfull'st duty,
To the body health and beauty,
Who that's human would refuse it,
When a little water does it?
In other words, Lamb is making the same appeal we make today in our public health campaigns—that proper hand hygiene is the best way to keep well. Peragine came upon this poem several months into his journey in making his work for Watching Hands. The phrase "Easiest, cheapest, needfull'st" not only references the content of the work, but also how painting offers him a pathway to his own