Communications: Our Work in Action
To advance public health protection initiatives through communications, as one of our strategies for impact, the CDC Foundation is working with cross-sector partners to build thought leadership opportunities, expand programmatic impact through communications and increase support for strategic communications. These communications activities include research, messaging, campaigns and coalitions to understand where trust in the public health system can be bolstered, messaging and actions to improve trust, and promotion to key audiences of programs and interventions to convey the lifesaving potential and success of public health.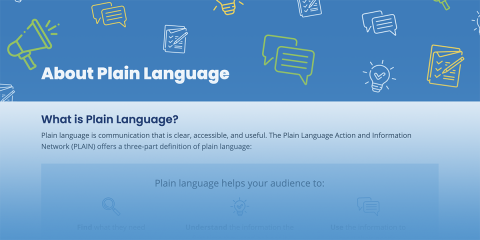 Public Health Communications Collaborative:
The Public Health Communications Collaborative (PHCC) was formed in August 2020 by the CDC Foundation, the de Beaumont Foundation, and Trust for America's Health to provide unbiased communication about the COVID-19 pandemic. With misinformation and polarization eroding trust in public health, PHCC's founders came together to create, coordinate and amplify science-based messaging to support and enhance the communications capacity of health departments across the country.
Since that time, PHCC has grown to include new partners and has broadened its mission beyond the COVID-19 pandemic. Today, PHCC's resources are guided by feedback from the field to address the evolving needs of public health communicators, such as answers to tough questions, misinformation alerts, shareable graphics and social messaging, and other communication tools.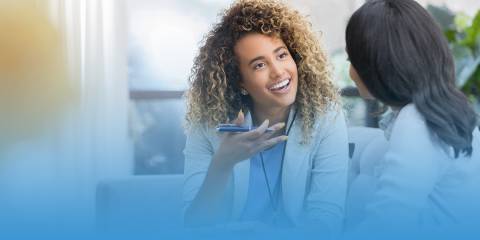 Health Action Alliance:
Employers are trusted sources for their employees and customers, and employers can play an essential role in helping to convey trusted public health information to protect employees and customers. The Health Action Alliance (HAA) is a joint initiative of the Ad Council, the CDC Foundation and the de Beaumont Foundation, bringing together leading business, communications and public health organizations to help employers:
Navigate evolving health challenges, including COVID-19 and workplace mental health
Advance health for all by addressing the needs of historically excluded communities
Prepare for future public health emergencies and restore trust in public health
Learn more about the Alliance.
---
Communications to Improve Health
How Right Now:
How Right Now (HRN) is an evidence-based, culturally responsive communications campaign developed to facilitate coping and resilience among U.S. groups disproportionately affected by the COVID-19 pandemic. To inform the development of this campaign, the CDC Foundation worked with CDC and partners to examine patterns in emotional health, stress and coping strategies among HRN's audiences, focusing on differences among racial and ethnic groups. While the campaign was originally researched and launched during the very early stages of the COVID-19 pandemic, it is continuing to provide research-based guidance to key audiences.
The campaign focuses on the question: "Truthfully, how are you feeling today," and then provides resources to meet each individual's current feelings—afraid, angry, sad, worried, grieving and more. Support for the campaign is provided by CDC and the CDC Foundation.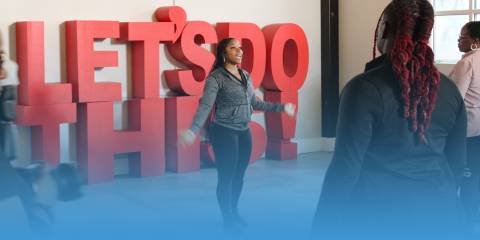 Live to the Beat:
Cardiovascular disease (CVD) is the leading cause of death for people of most racial and ethnic groups. And, CVD is the number one contributor to all racial disparities in life expectancy, which makes cardiovascular health a priority for CDC and the CDC Foundation to address disparities in health outcomes.
Created to support the Million Hearts® initiative, "Live to the Beat" aims to reduce CVD risk among Black adults ages 35–54 with a focus on moving more, eating better, quitting smoking and addressing key risk factors like hypertension, high cholesterol and high blood sugar. To inform the campaign, the CDC Foundation commissioned a national survey of U.S. adults that found most adults, including most Black adults, are now both aware of the threat of CVD and knowledgeable about how to prevent it. However, the same survey found that, compared to other racial or ethnic groups, Black adults were least likely to view heart disease and strokes as preventable, revealing an opportunity to focus on increasing confidence in their ability to prevent CVD.
Learn more about this creative and effective communications campaign.
Partnering for Vaccine Equity (P4VE)
The CDC Foundation is collaborating with CDC on the Partnering for Vaccine Equity (P4VE) program to increase equity in adult immunization focused on COVID-19 and influenza. The benefits of vaccination are not realized equally across the population of the United States.
The CDC P4VE program provides funding and support to a network of national, state and local organizations prioritizing equitable access to COVID-19 and flu information and vaccinations for adults. Through this program, the CDC Foundation currently supports 102 community-based organizations (CBOs) representing 34 states and Washington, D.C. The CBOs are working to develop locally focused outreach to increase vaccine education, access and acceptance in groups that have been marginalized by long-standing health and social inequities.