Q&A: CDC EXPERTS' HEALTH ADVICE FOR YOUR BUSINESS
CDC's advice on work-related health topics can help protect the health of your employees—and your business. Learn from five CDC experts about practical, proactive steps you can take to fight disease and promote health in the workplace.
EMERGENCY PREPAREDNESS AND RESPONSE
What are CDC's recommendations to help businesses prepare for emergencies?
One key step you can take is to make connections with first responders in your community prior to an emergency. Knowing how to work with your local health department and emergency management agencies before disaster strikes is essential. We also encourage businesses to develop and exercise emergency preparedness plans in the workplace. You can use CDC guidelines, templates and resources to get started or revise your existing plans. Finally, encourage your employees to be prepared at home. Making sure your employees are prepared for an emergency will go a long way towards helping your business remain resilient.
Dr. Stephen Redd, Director of CDC's Office of Public Health Preparedness and Response

TRAVELERS' HEALTH
How can the private sector best leverage CDC travel data and resources for employee health?
Businesses and employees can readily access CDC travel information and incorporate it into their plans and policies to enhance employee health. For example, CDC's Travelers' Health website offers advice, destination-specific recommendations and factsheets that can help business travelers stay healthy and at their peak performance during international travel. We encourage businesses to examine their existing policies concerning international travel, to explore ways of enhancing their support of travel health, and to use our information as part of comprehensive education and training materials for their employees. Additionally, company medical directors and occupational health clinic professionals can use CDC's resources to shape pre-travel care for traveling employees. Along with specific guidance for conducting pre-travel consultations, clinicians are able to access free continuing education and training opportunities related to travel medicine.
Dr. Gary Brunette, Chief of CDC's Travelers' Health Branch

GLOBAL HEALTH SECURITY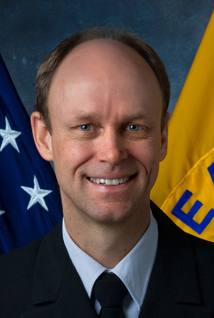 What steps can businesses take to protect their employees around the globe?
The globalization of travel and trade presents unprecedented challenges to global health security. Letting down our guard is not an option. The Ebola epidemic, and now the Zika outbreak, have presented opportunities for the public and private sectors to work together toward a common goal of building capacity to prevent, detect, and rapidly respond to disease threats. I am encouraged by the results I have seen so far and by the demonstrated potential of these collaborations to create real and lasting change. Countries around the globe will be more successful in trade when they can ensure that their workforce is safe when engaged in business anywhere in the world. We recommend businesses take time to learn about the health situation in the countries where they work. We also encourage businesses to learn more about the Global Health Security Agenda and to work with governments in the countries where they operate to encourage strengthening of public health systems.
Dr. Jordan Tappero, Director of CDC's Division of Global Health Protection

FOOD SAFETY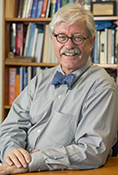 What are the best ways for the public and private sector to work together to advance food safety?
Food safety is a team sport. Our food is safe because of continuous efforts by the food industry, regulatory agencies and public health authorities, plus the steps consumers take when preparing food every day in their kitchens. Some of the greatest successes in food safety have come from collaborations across companies in an industry to share strategies that work. The food industry has extensive expertise about how to produce food that is safe and healthy. Industry leaders also have important insights about identifying problems before something goes wrong. This knowledge can be very helpful in the context of an outbreak and in helping to improve food safety in general. CDC is making public health information more readily available and accessible to help industry, regulators and others make decisions to improve food safety.
Dr. Robert Tauxe, Director of CDC's Division of Foodborne, Waterborne and Environmental Diseases

FLU PREVENTION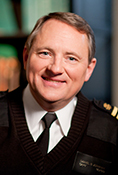 How can my business prepare for flu season?
CDC recommends annual flu vaccination as the first and best way to prevent flu. Employers and supervisors can lead by example, by getting vaccinated themselves and encouraging their staff to do the same. Other practical ways to promote vaccination are to educate employees about the consequences of flu and the benefits of the flu vaccine through in-house communications tools like newsletters and emails. CDC research has shown that many people don't understand the serious consequences that flu can have—they don't perceive influenza as being serious, or they don't want to get vaccinated because they have misconceptions about the vaccine itself. Sometimes just providing information can lower barriers to vaccination. Another way to increase vaccination among employees is to offer access to free or low-cost on-site vaccination to employees. These kinds of actions can encourage more employees to get vaccinated. CDC's flu website has digital tools, print materials and other free resources to help support all of these activities.
Dr. Dan Jernigan, Director of CDC's Influenza Division