Overdose Data to Action Program Offers Prevention & Support
The CDC Foundation's Expanding Capacity to Address the Drug Overdose Epidemic program supports more than 200 field staff stationed across 45 jurisdictions as part of the Center for Disease Control and Prevention's (CDC) Overdose Data to Action (OD2A) program. CDC Foundation staff help public health departments and community organizations collect and respond to detailed information about overdose incidents in their area, as well as advise on prevention strategies. The staff, some of whom have personal experience with substance use and people who use drugs, also undergo training to build their knowledge and expertise on how to connect those affected to treatment, peer support and other care programs. Tyler Yates, a regional overdose prevention and harm reduction coordinator stationed in North Carolina, shared this first-person report.
"In my role, I provide support to community-based organizations, local health departments, first responders, and a variety of other overdose prevention programs in the eastern region of North Carolina. Our CDC Foundation team, which includes Western Regional Overdose Prevention and Harm Reduction Coordinator Ashley Wurth, Social Determinants of Health Coordinator Guillermo Tremols and Evaluation Data Communicator Cutter Wyatt, offers advice, training, educational opportunities and other resources to community partners. Our knowledge helps them develop and implement programs that aim to reduce fatal and non-fatal overdoses and connect people who use drugs with the support and resources they may need. 
We also help them recognize and navigate barriers within the system and advise on best practices when it comes to harm reduction strategies. These evidence-based approaches help people who use drugs minimize the negative consequences of drug use without judgment or stigma and include distribution of the opioid rescue medication Naloxone, syringe service programs to reduce the spread of communicable diseases like HIV and Hepatitis C, diversion and deflection programs for those in the legal system and more. 
Since the beginning of the pandemic in 2020, North Carolina has seen more than a 70 percent increase in overdose deaths–suspected to be a result of isolation, stigma or bias against people who use drugs– as well as a lack of accessibility to compassionate, proven resources and treatment. Providing hands-on assistance and directly connecting with community-based programs allows us to see and hear about what is going on in local neighborhoods and bridge that information to the North Carolina Division of Public Health. It also helps us locate support and resources at the state level to aid some of the most marginalized members of our community.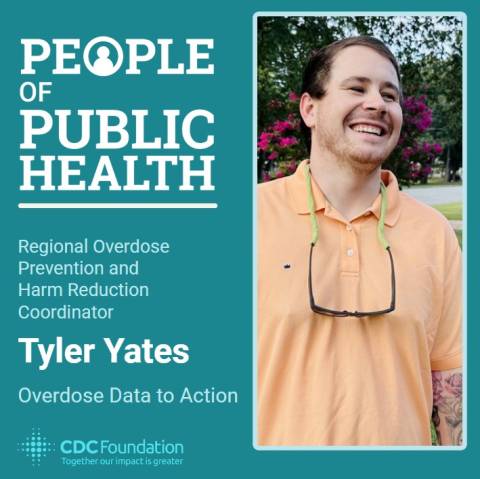 Not long ago, Ashley Wurth and I took a trip to visit 13 programs in nine counties in eastern rural North Carolina where we provided advice and assistance to treatment providers, syringe services programs, local health departments, hospitals and first responders. We were able to help one program complete the required documentation to become a recognized non-profit organization. We were also able to work with several counties on the state's Post Overdose Response Team toolkit, which features tips on creating a program for follow-up visits to a person who has recently overdosed. These teams can offer information to people who use drugs and their friends and family on treatment services, prevention training, harm reduction and more. 
We also spent a lot of time learning about these programs, what they are doing and how we can be sure they feel supported in the future. Each of these visits was an opportunity to learn about the unique differences in needs across the state and an opportunity to build relationships with amazing humans who are providing life-saving services in their community. 
I absolutely love this work. It's extremely important to me, and it oftentimes doesn't even feel like work because of how rewarding it is. As someone with lived experience who's overcome a substance use disorder, I have seen firsthand the importance of the unconditional love and support many of the harm reduction programs provide to their participants. Thanks to the CDC Foundation, our team has been able to connect programs and community partners with a variety of resources they did not know existed to help support them in their life-saving work."
This blog and project were supported by the Centers for Disease Control and Prevention (CDC) of the U.S. Department of Health and Human Services (HHS) as part of a financial assistance award totaling $29,517,126 with 100 percent funded by CDC/HHS. The contents are those of the author(s) and do not necessarily represent the official views of, nor an endorsement by, CDC/HHS or the U.S. Government. 
---
---
---