Giving Thanks on Giving Tuesday
At this time of year, you may be spending time with friends and family to celebrate the holidays and give thanks for all you have. Personally, I have many things to be grateful for, and most important on my list is my family's health and mine. But there are others in America and around the world who struggle with threats to their health.
That is why the mission of the CDC Foundation is so important as we advance the work of the Centers for Disease Control and Prevention (CDC) in protecting the health, safety and security of America and the world. The CDC Foundation accelerates and extends CDC's vital work, which helps save lives and improve the health of millions of people everywhere.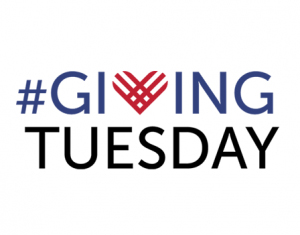 This year, on November 27, we celebrate Giving Tuesday, a global day of giving fueled by the power of social media and collaboration. Giving Tuesday connects diverse individuals, communities and organizations around the world for one common purpose: to celebrate and encourage charitable giving. As you give thanks this holiday season, please consider making a gift to the CDC Foundation. Your gift will support our collaborative work with CDC to save and improve lives in America and across the globe. 
As a global movement, Giving Tuesday unites countries by sharing our capacity to care for and empower one another. In the United States, Giving Tuesday kicks off the charitable season on the Tuesday after Thanksgiving, immediately following the widely recognized shopping events Black Friday and Cyber Monday. Entering its seventh year, Giving Tuesday was created by the 92nd Street Y—a cultural center in New York City that has been bringing people together around the values of service and giving back since 1874.
To kick-off your giving season this year, please join with your community in supporting the CDC Foundation on Giving Tuesday and then share your giving story with your friends, family and colleagues to inspire others. Your gift can make a difference in people's lives both locally and globally. Thank you for your generosity! 
Photo ©Evelyn Hockstein/CDC Foundation
---
---
---