Villa International, A Home Away From Home for CDC International Visitors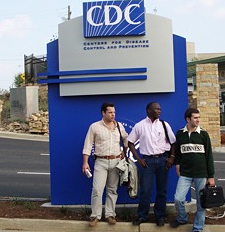 Each year, the Centers for Disease Control and Prevention (CDC) hosts hundreds of international public health professionals as they travel to the agency to gain vital perspective into issues such as disease detection, response and treatment. These visitors then take the knowledge they acquire back to their home countries where they can put into practice solutions to improve and save the lives of their fellow citizens. Of course, this work also helps to protect U.S. citizens at home and abroad through improved global public health practices.
But working in the United States for a few days or months at a time can present significant challenges to international visitors who may not speak English well or who have very limited support while in our country. Since 1972, Villa International Atlanta has offered a temporary home for visitors to CDC as well as those coming to Emory University, Emory University Hospital and other Atlanta-based institutions.
To learn more about the organization, the CDC Foundation recently spoke with Camille Gaffron, executive director of Villa International, about the organization's important work and connection to CDC.
Q: Why was Villa International created, and what is its mission?
A: Atlanta can be an intimidating city to navigate, especially for visitors working long hours in a lab without family and friends to come home to. We know that finding a place to live can often be a daunting experience in itself. So, in response to these obstacles, Villa creates a welcoming community where visitors can have regular social contact on a first-name basis, and where they can find acceptance, respect, and the comforts of home. Together with the support of local organizations and a number of volunteers, Villa provides a clean, safe and affordable home away from home, within walking distance of Emory and CDC.
Q: How many people has Villa International supported since it was founded?
A: We opened our doors in 1972, and we have hosted more than 24,000 guests from 147 countries. More than half of these individuals have been associated with CDC, while others have worked with the Rollins School of Public Health at Emory University as well as other health professionals and institutions, such as the Winship Cancer Institute at Emory University.
Q: Like any nonprofit, Villa International must each year raise funds to cover its costs. We understand that you have an upcoming event for this purpose. What can you tell us about it?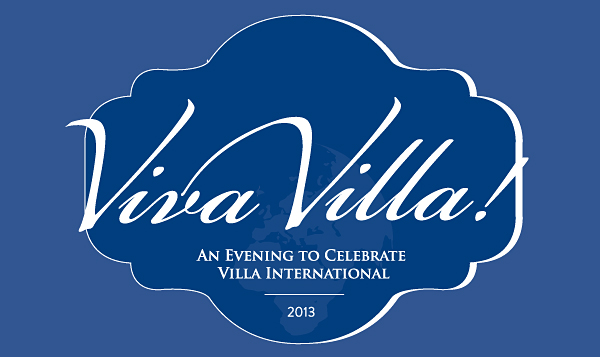 A: On November 3 from 4–6 p.m., we're hosting "Viva Villa," which is our primary annual fundraising event. The event features an international wine and cheese tasting and silent auction at our campus 1749 Clifton Road in Atlanta. All proceeds benefit Villa International. Anyone who is interested in attending can contact us. If you're not able to attend but are interested in supporting Villa International, you can also get in touch with us at www.villainternational.org.
Q: You have many ways for volunteers to support Villa International's work. What are some examples of how volunteers can get involved?
A: Whether you want to meet people from different cultures or ensure that guests have a good experience while in the United States, we have a number of ways that people can volunteer with us. For instance, volunteers can drive guests to Atlanta-area attractions or take guests to shop for groceries. Volunteers also help us take care of our building and grounds. And, volunteers can get involved with our monthly community dinners or a variety of other activities. If you're interested in becoming a volunteer, email or call us to start a discussion about your interests and our needs.
If you are interested in seeing firsthand the work of Villa International, making a contribution or volunteering, contact Gaffron at camille@villainternational.org or 404-633-6783.
The CDC Foundation is a world sponsor for this year's reception and silent auction at Villa International.
---
---