Training Boosts Public Health Programs in Low-Resource Countries
Without strong public health management and efficient organizational performance, many important global health initiatives in low-resource countries fall short of their intended goals. How can this challenge be addressed?
One approach now being readied for roll out is to provide a high-quality, accelerated training experience for public health managers in developing countries. This effort is being supported through a one-year planning grant from the Bill & Melinda Gates Foundation to the U.S. Centers for Disease Control and Prevention (CDC) through the CDC Foundation. The program, titled Improving Public Health Management for Action, IMPACT for short, is being led by CDC's Division of Global Health Protection in CDC's Center for Global Health.
CDC plays a key role in this effort based on the agency's 60-year track record training public health workers, including epidemic intelligence (EIS) officers and public health advisors. Following graduation from CDC training, many officers and advisors serve long careers at CDC and other public health agencies at the federal, state and local levels.
These individuals make substantive contributions to public health by leading everyday efforts to prevent and control a myriad of health issues from vaccine preventable diseases to injuries to global pandemics. Importantly, some of the paramount achievements in public health—including global eradication programs, such as smallpox, as well as solving disease outbreaks with no known cause, such as Legionnaires' Disease—have featured graduates from CDC-based training programs.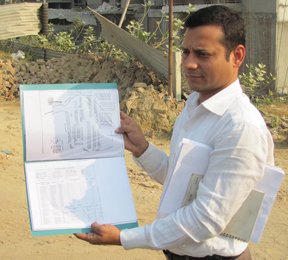 But CDC has not kept the knowledge that it passes on to its trainees within the agency. Through its Field Epidemiology Training Program (FETP), for instance, CDC has exported training to support enhanced epidemiology and laboratory capacity in lower-resource public health agencies around the world (65 countries and counting).
A logical extension of this highly successful science and technology transfer is a program like IMPACT that will export CDC's management training expertise to Ministries of Health to create a cadre of well-trained, mid-level public health professionals who can improve health program management. The program management knowledge and skills put forward through IMPACT are aimed at achieving efficiency and effectiveness resulting in better use of existing resources and demonstrating a worthwhile investment for additional funding. At this time, several countries are under consideration for participation in the effort.
Of course, ensuring that other countries are better prepared pays dividends to the United States as well. That's because outbreaks of infectious diseases from contaminated food as well as the pandemics associated with influenza, SARS, HIV/AIDS, TB, and polio from another country are very real threats—MERS-CoV being the latest example. Identifying and addressing these threats early—before they reach U.S. shores—is vital. Also, introducing better management concepts and practices in low-resource countries has other benefits, namely that U.S. government and non-government financial support can be more effectively deployed.
A few of the key features of IMPACT include the following:
In each country, the program will be owned and managed by ministries of health and will target training to develop program- and operations-level managers for their public health system.
Public health workers will be selected competitively for training.
The training program will be driven by adherence to core areas of competency, with a two-year work plan for each assignment.
Program graduates will likely be reassigned to a ministry of health post in a state/district or large urban public health department in a program management position.
To build on this one-year planning grant, the CDC Foundation is looking for partners who want to advance public health through the IMPACT program.
---
---
---