Technology Is Key to CDC's Public Health Defense of Our Country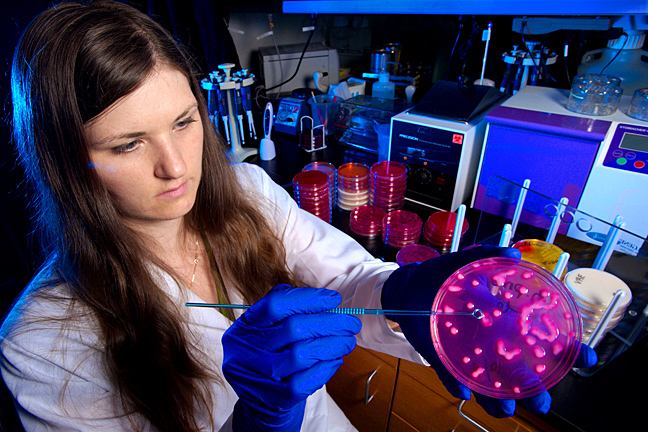 The U.S. Centers for Disease Control and Prevention (CDC) has a long history of using technology and data to solve public health mysteries surrounding both chronic and contagious diseases. Just as diseases advance, however, so do the ways that technology and data can address them. Looking forward, it is vital to America's health and national security for our nation to continue making investments in technology at CDC. That is the core message I take from a new op-ed in The Hill's Congress blog today.
In the blog, Carlos Dominguez, a senior vice president for Cisco and a CDC Foundation board member, highlights several important current and evolving technologies now employed by CDC:
"… CDC is collaborating with the Georgia Institute of Technology (Georgia Tech), Oakridge National Laboratory and the NVIDIA Center of Excellence to leverage supercomputers and 3D printing to speed the discovery processes related to preventing 20 million hepatitis E infections each year. Thanks to the Keeneland supercomputer, researchers are accelerating numerical modeling 300 times faster than before, which will ultimately help prevent the spread and impact of hepatitis E and similar viruses.
"As another example, CDC's BioMosaic tool, a collaboration with HealthMap and BioDiaspora, maps population migration and health data. That's important because exposures to infectious diseases differ around the world, and every year close to 500,000 immigrants come to the United States. Once fully implemented, BioMosaic will help health workers better understand the health needs of foreign-born populations in the United States and assist with public health planning in times of crisis."
While these developments are impressive, Carlos stresses the urgent need for CDC to continue to grow its capacity for advanced science and technology, particularly in light of several recent developments—five new drug-resistant microbes and a new coronavirus in the Middle East, to name a few. Carlos offers, "In these times of shrinking federal budgets we can't afford to give the advantage to life-threatening diseases." One way he says that CDC can make significant strides forward is through "whole genome sequencing of bacteria and viruses to understand how disease spreads." But there's more to the story. Carlos relates how several years ago when a cholera epidemic hit Haiti CDC could sequence the genome but couldn't interpret the results because it didn't have sufficient bioinformatics capacity. That worries Carlos, and he's not alone. In fact, CDC Director Tom Frieden conveyed the same concern in a recent Huffington Post blog.
Carlos believes it is crucial to invest in CDC's new Advanced Molecular Detection (AMD) initiative, which is outlined in the President's 2014 Budget. With support through the AMD initiative, Carlos says that CDC can build the critical molecular sequencing and bioinformatics capacities it needs to find and stop infectious diseases faster, more precisely and more cost effectively than currently possible.
As a "technology evangelist," Carlos knows what a game changer technology can be, and his closing message brings that point home: "For the best possible outcomes for the health of our nation—and the world—CDC must remain on the cutting edge to combat infectious diseases quickly, accurately and cost effectively."
---
---