Take Our Daughters and Sons to Work Day
It's not everyday that we get to step back and talk about what we do and remind ourselves of why it matters. Last week, the CDC Foundation had the opportunity to participate in our first Take Our Daughters and Sons to Work Day, and we had the chance to do just that.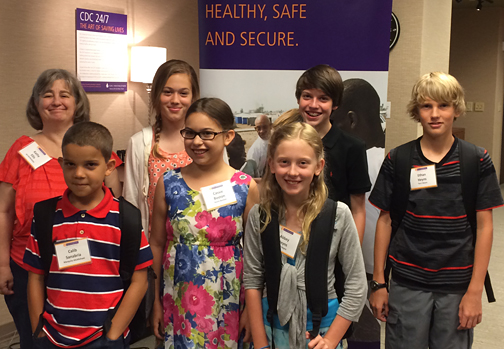 The day kicked off with our CEO Charlie Stokes who talked about public health and our work with the Centers for Disease Control and Prevention (CDC). Our children then learned about each department within the organization—everything from how we create a publication and raise funds to how we operate, but most importantly, the impact of the CDC Foundation's work with CDC.
Throughout the day, the children were eager to learn and motivated to help. Here are some of the highlights:
I learned a lot about what CDC does for the world and how much the CDC Foundation does to help CDC. Everyone has important roles in order for the organization to stay running. – Mina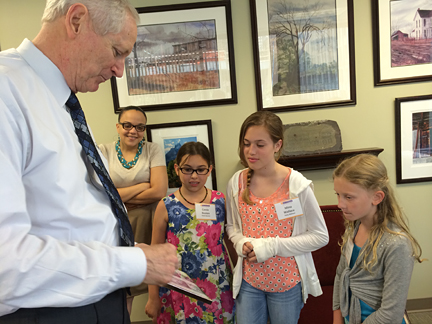 I got to learn what my dad does at work. My dad helps people with their technology problems. He fixed someone's laptop because it was not working right. My dad fixed it super easy. – Cassie
I learned more about CDC and the CDC Foundation and what the different jobs are all about. I got to see what my mom does every day, and I got to help her. I helped by adding programs to the website. – Ethan
CDC helps people in a lot of countries with health and the CDC Foundation helps CDC. – Kathy
I learned about what everyone does at work and about the CDC Foundation. My favorite part was organizing my mom's office. I would like to come back every week to help! – Abbey
Mom, your job is really nice. Is this what you mean when you tell me to study hard in school so I can grow up and get a good job like you? – Calib
I can truly say that each person's role helped the kids walk away with not only knowledge of who CDC is and what they do but also with a good understanding of how important each department and job is to the Foundation and how it takes all of us to make it work.
---
---