CDC Releases New 2016 Yellow Book for International Travelers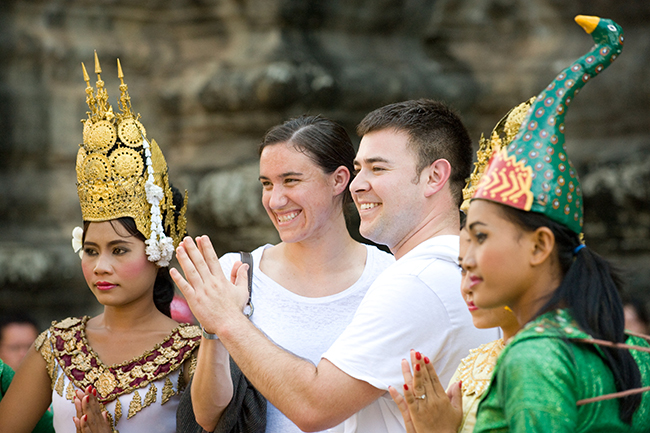 In the past decade, global travel has grown dramatically, and any traveler—human, animal, or pathogen—can cross the globe in less than 24 hours. Recent health events, such as the Ebola outbreak in West Africa, the spread of chikungunya in the Western Hemisphere, and the emergence of Middle East Respiratory Syndrome (MERS) have piqued public interest in travelers' safety. In the United States, we've seen vaccine-preventable diseases such as measles imported by international travelers as well. These changes in the global health landscape have highlighted the importance of accurate, up-to-date travel health information. The Travelers' Health Branch of the Centers for Disease Control and Prevention (CDC) works to provide this critical information to ensure the health and safety of US travelers abroad.
For international travelers and the health professionals who care for them, CDC Health Information for International Travel (more commonly known as the Yellow Book) is the reliable resource for preventing illness and injury in a globalized world. The book provides expert recommendations for healthy travel, including vaccine and drug information, disease maps and country-specific disease information, advice for conducting a complete pre-travel consultation, detailed precautions for specific types of travelers and advice for returning travelers. The Yellow Book is produced biennially, with input from hundreds of travel medicine experts and is published through a unique collaboration between CDC, the CDC Foundation and Oxford University Press.
CDC is pleased to announce the release of the 2016 edition of the Yellow Book in May 2015. The 2016 edition offers the U.S. government's most current health recommendations for international travel, as well as a variety of new features, including:
Updated information on emerging global diseases such as Ebola, MERS, and chikungunya
Expanded, specific guidelines for travel to 16 select destinations, including Brazil, Cambodia, Dominican Republic, and Haiti
Commentary on the cost analysis of travel medicine
Discussion of complementary and alternative health approaches to travel medicine
Comprehensive advice for health care workers traveling to provide care overseas
Country-specific malaria risk maps for 15 countries
Yellow fever risk maps detailing vaccine recommendations in 10 countries
The Yellow Book provides a user-friendly, vital resource for those in the business of keeping travelers healthy abroad. The 2016 edition is available in print from Oxford University Press and will soon be available as a mobile app for iOS and Android and online at www.cdc.gov/travel.
Photo at top: ©David Snyder/CDC Foundation
---
---
---