Red Cross CEO Offers Insight on Emergency Preparedness and Response
This story was gathered during David Snyder's visit to New Orleans. David reports on CDC programs in action for the CDC Foundation.
Kay Wilkins, CEO, American Red Cross, Southeast Louisiana Chapter, is a resilient, optimistic leader. But she recalls that her leadership was put to the test during the dark days following Hurricane Katrina.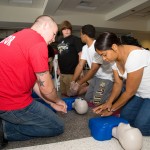 "We felt we were prepared for a Category 5 hurricane, but we never imagined that a Category 3 could knock out our foundation," Wilkins says. "Take all of your 'never imagined' and put them together, and that was Katrina."
When the levees surrounding New Orleans gave way, the Red Cross quickly developed a community response. Despite the loss of their main offices, Red Cross staff and volunteers did whatever they could to help city residents.
"I never imagined that the people who helped us evacuate residents would still to this day be my heroes," Wilkins says. "They were called on to make life and death decisions, and some of them were only 20 years old, with three weeks of training."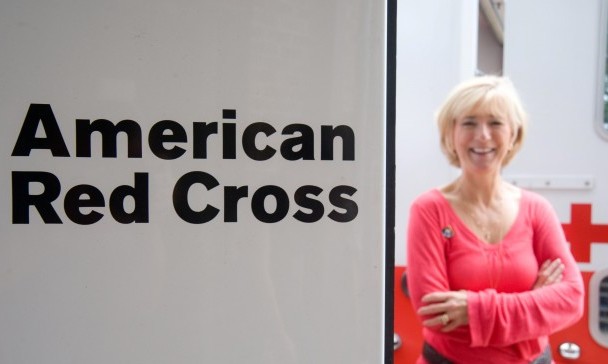 Having steered the agency through post-Katrina recovery, Wilkins learned firsthand how important it is to incorporate all elements of a community into a disaster response and recovery plan.
"We used to see business as funders of a response. Now we see them as participants in that response," Wilkins says. "We also reach out to faith-based organizations because we know that they have a unique, important connection to their congregations."
Wilkins played an active role in bringing the Meta-Leadership Summit for Preparedness to Southeastern Louisiana in June 2010. The Summit, a collaboration of the Centers for Disease Control and Prevention (CDC), the CDC Foundation, Harvard University and the Robert Wood Johnson Foundation, is being offered to thousands of leaders in more than 35 communities across the nation through May 2011.
"I really encouraged others to learn about meta-leadership because it described what we did after Katrina – we just didn't have a name for it," she says.
The Katrina response also affected Wilkins' own views of leadership. "Recognize that it's okay not to know what to do. Be true to your gut," she says. "A lot of decisions I made after Katrina came from listening, not from reading a book."
Wilkins strongly believes that by working together, and recognizing others' preparedness gaps and needs, Louisiana leaders will be better prepared for future disasters – whether a hurricane, an oil spill or a threat of any magnitude.
---
PROGRAM SNAPSHOT
Purpose:
The Meta-Leadership Summit for Preparedness is a unique national initiative to better prepare business, government and nonprofit leaders to work effectively together during a public health or safety crisis. Through the Summit, leaders learn skills needed for effective action during times of crisis and build organizational connections to strengthen community preparedness for responding to and recovering from emergencies. Learn more at www.meta-leadershipsummit.org.
Funding Partners:
The Summit is supported on the national level by the Robert Wood Johnson Foundation. In lieu of a registration fee for Summit participants, local sponsors cover the Summit's operational expenses.
Program Partners:
CDC, National Preparedness Leadership Initiative – Harvard School of Public Health
CDC Principal Investigator:
Andrea Young, Ph.D., Office of Public Health Preparedness and Response
CDC Foundation's Role:
The CDC Foundation is organizing more than 30 Summits in cities across the country to train 3,000 leaders. For each Summit, the CDC Foundation identifies local hosts and sponsors from the business, government and nonprofit sectors and works with them to develop a successful Summit in their community.
---
---