A Fresh, New Approach to Preventing Unsafe Injection Practices
It often surprises people to hear that unsafe injection practices in U.S. healthcare settings are still an issue. Unfortunately, it is true. The Centers for Disease Control and Prevention (CDC) has seen outbreaks in the past 10 years and continues to respond to outbreaks routinely even today.
In an effort to prevent future outbreaks and avoid having to tell patients they need to be tested for hepatitis and HIV because of unsafe practices, CDC along with the CDC Foundation formed the Safe Injection Practices Coalition (SIPC) in 2009. SIPC is a partnership of healthcare-related organizations committed to ensuring every medical injection is safe. Recently, Eli Lilly and Company joined SIPC as a new core partner, offering support that will allow the Coalition to expand its work.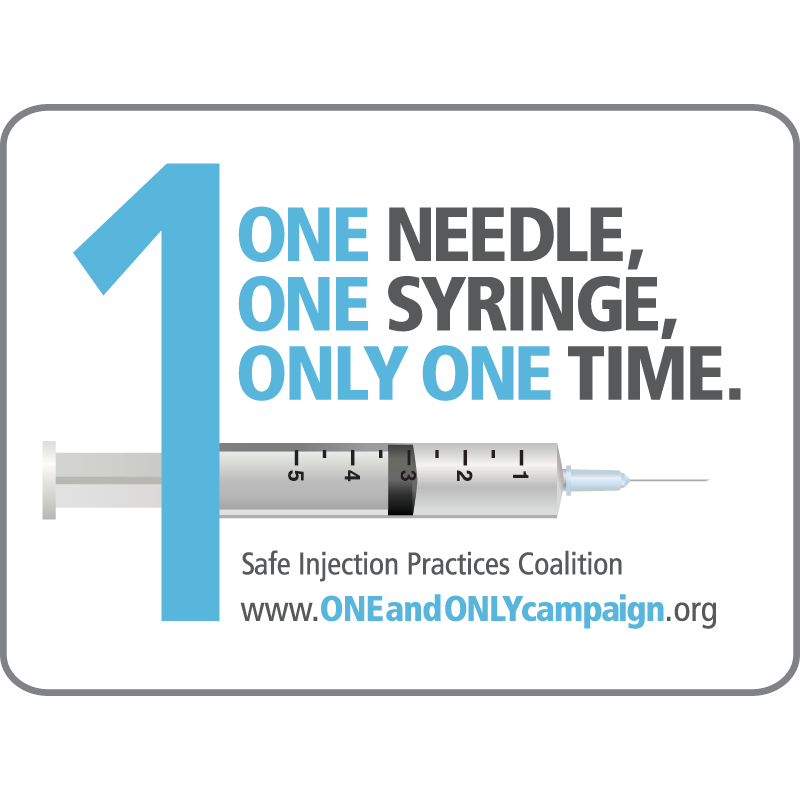 This important partnership with Lilly will extend the reach of SIPC's One & Only Campaign, an injection safety awareness campaign that has produced and distributed educational and multimedia tools for health care providers and patients. Lilly's partnership will support expansion of the coalition's activities, resources and tools for provider training and education, as well as patient empowerment. Funding will also support dissemination of safe injection messages using social media (follow us @InjectionSafety), YouTube, advertising and print materials for providers and patients.
Through this three-year partnership with Lilly, SIPC will:
Expand the One & Only Campaign to new audiences such as individual and group-owned physician practices;
Educate health care providers through new and enhanced training and communication materials to address emerging issues;
Improve the SIPC website and social media platforms to share resources and toolkits with new audiences; and
Engage new and existing SIPC partners.
Unsafe injection practices place patients at unnecessary risk for exposure to many different types of infections. Lilly's dedication to public health will help expand patients' and health care providers' knowledge of safe injection practices. With Lilly's commitment, SIPC and the One & Only Campaign is now in a better position to reduce preventable lapses in basic infection control practices and to ensure patients are protected each and every time they receive a medical injection.
Learn more about the One & Only Campaign: www.oneandonlycampaign.org.
---
---
---