Partnership Targets Serious Yet Preventable Health Risks for Teens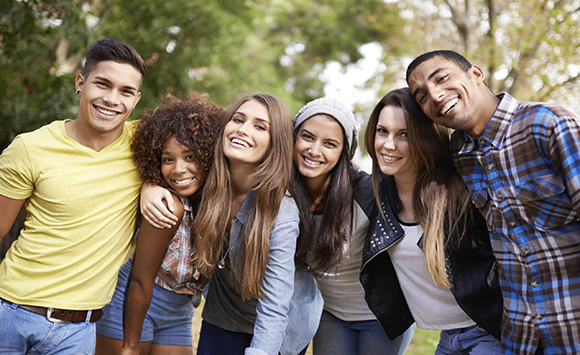 Do you remember what it was like to be a teenager? Between social pressures, friend cliques, and exposure to new, and sometimes risky, situations the teenage years can be hard. Adolescence is a time when young people may feel pressure to use alcohol or drugs or take sexual risks. The Centers for Disease Control and Prevention (CDC) finds that when adolescents use alcohol and other drugs, it can increase the likelihood of risky sexual behaviors that place them at risk for HIV infection, other STDs and unintended pregnancy.
As STD Awareness Month approaches in April, the CDC Foundation is pleased to announce a new partnership with CDC and the Conrad N. Hilton Foundation that focuses on helping teens gain the knowledge and skills to prevent substance use and HIV/STD infection.
Through the partnership, CDC is developing a comprehensive substance use prevention and sexual risk behavior reduction program in high-risk communities in Indiana, Kentucky and Ohio. The pilot program will focus on prevention education, referrals to health services, reducing stigma and monitoring and evaluation. A case study will also be developed to evaluate the linkages between Screening, Brief Intervention and Referral to Treatment (SBIRT) and its outcomes to develop the evidence base for school-based brief interventions.
School health education programs and preventive health services, along with community outreach, can help youth adopt lifelong attitudes and behaviors that support overall health and well-being. We are grateful to the Conrad N. Hilton Foundation for its support, and to CDC for its dedication to making this initiative possible.
---
---