Partnering with Bloomberg Philanthropies to Improve Health Data
The CDC Foundation is honored to partner with Bloomberg Philanthropies to launch a new Data for Health Initiative, announced today. This innovative effort to solving the world's most pressing public health problems with technology and data helps to fill major gaps in global health. Each year, more than 50 million people die around the globe and for many, the actual cause of death is never recorded, which is a major obstacle to developing data-driven policies that can improve public health.
The Data for Health initiative will assist 20 low- and middle-income countries across Latin America, Asia and Africa in strengthening their public health data systems and of data use for critical policy-making decisions.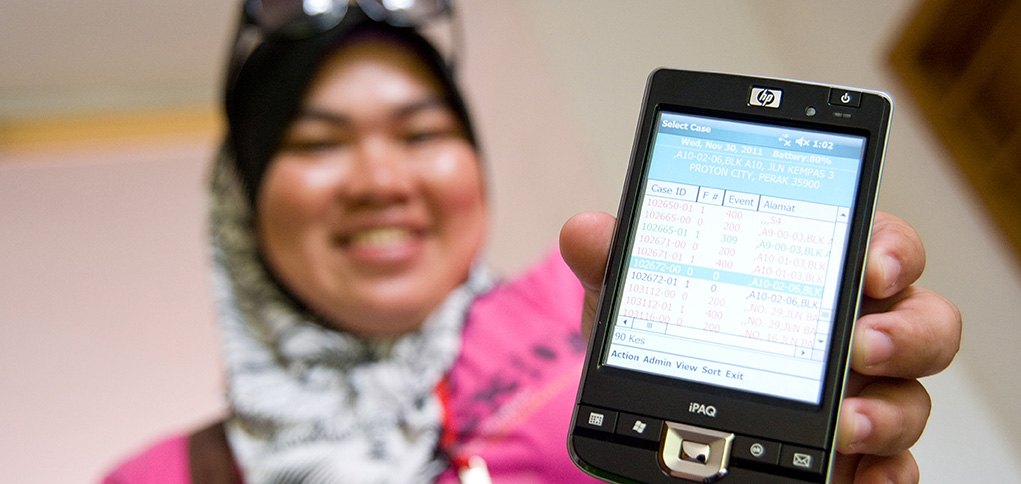 The CDC Foundation, in partnership with the Centers for Disease Control and Prevention (CDC), will support dedicated government staff in-country to strengthen birth and death registration systems and improve information on cause of death. They will also support and convene experts to create the best-in-class mobile phone risk factor surveys for noncommunicable diseases. Finally, the partnership will help in-country, CDC-supported Field Epidemiology Training Program (FETP) residents and National Public Health Institute staff improve capacity in Ministries of Health to use health data to inform policy development.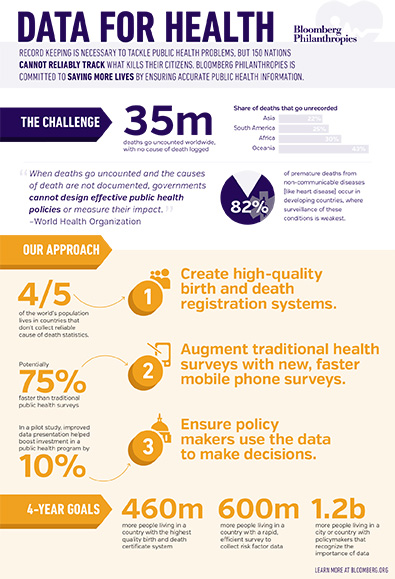 We are grateful to Bloomberg Philanthropies, in partnership with the Australian government, for funding this initiative that will gather vital health data, target resources and save lives. More than 1.2 billion people will be impacted by this project, living in countries with improved capacity to use data to inform critical public health decisions.
Learn more about the initiative: Bloomberg Philanthropies Announcement
View the infographic: Data for Health
---
---
---