Innovation Against Zika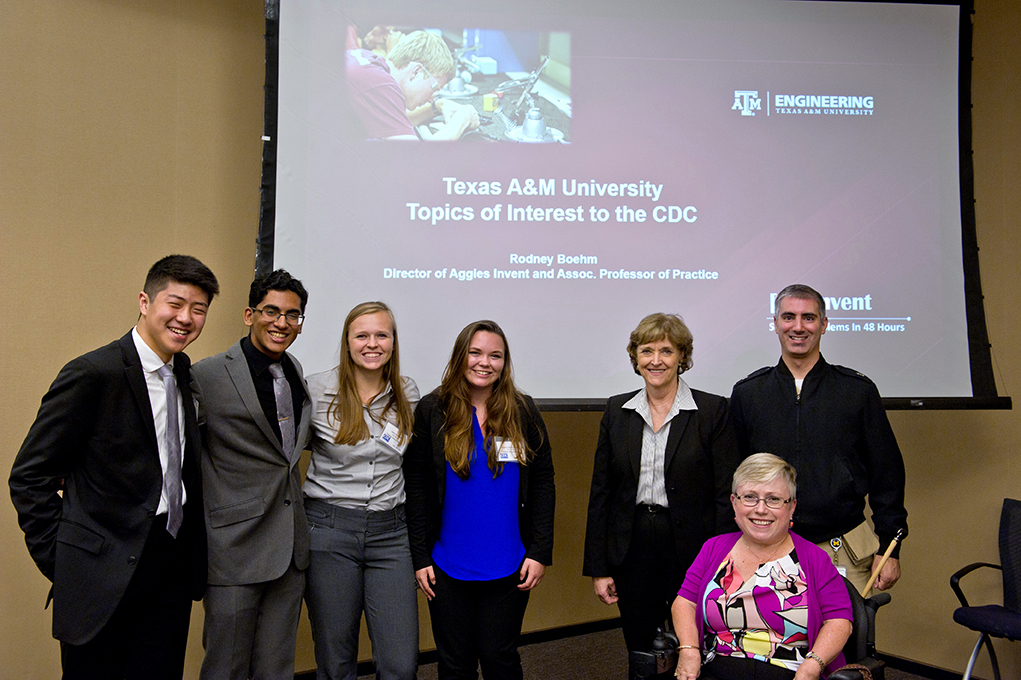 What if you were given 48 hours to develop an innovative solution to a health threat like the Zika outbreak?
This was the challenge presented to undergraduate students from five universities across the state of Texas gathered by Texas A&M University and The Zika Foundation this summer during a groundbreaking event. Innovate Against Zika utilized Texas A&M's already successful [U] Invent program model to provide students 48 hours to collaborate in teams to work toward solving identified design challenges related to a specific topic—in this case Zika, the first time a [U] Invent has focused on this latest public health crisis. Learn more about this event.
Innovate Against Zika gave the participating students the goal of applying new discoveries about the Zika mosquito. Students were broken into teams and were able to choose from one of three tracks: vector (mosquito) control, immune households or community resiliency and sustainability.
As part of the challenge this past summer, the Centers for Disease Control and Prevention (CDC) offered to host members from the winning team for a visit to CDC's headquarters in Atlanta to present the team's innovation to some of CDC's Zika responders, speak with CDC technology transfer experts and tour the agency's world-renowned insectary. Four students from the winning teams traveled to CDC in Atlanta last week. I was grateful to be able to meet these students at CDC, along with Dr. Judy Monroe, our President and CEO.
To hear from these students was inspiring, especially for those at CDC who have been in "emergency response mode" for Zika for almost nine straight months and wanted to hear some out-of-the-box thinking on how to address the crisis. The winning ideas were not only innovative, they were responsive to the current needs CDC experts are seeing on the ground. CDC's experts were impressed with the depth of research conducted by the students to come up with ideas that would be practical, scalable and culturally relevant to people in Zika-endemic places like Puerto Rico and Brazil. Even more impressive to all of us was that the students conducted the research and devised their ideas in the [U] Invent 48-hour window!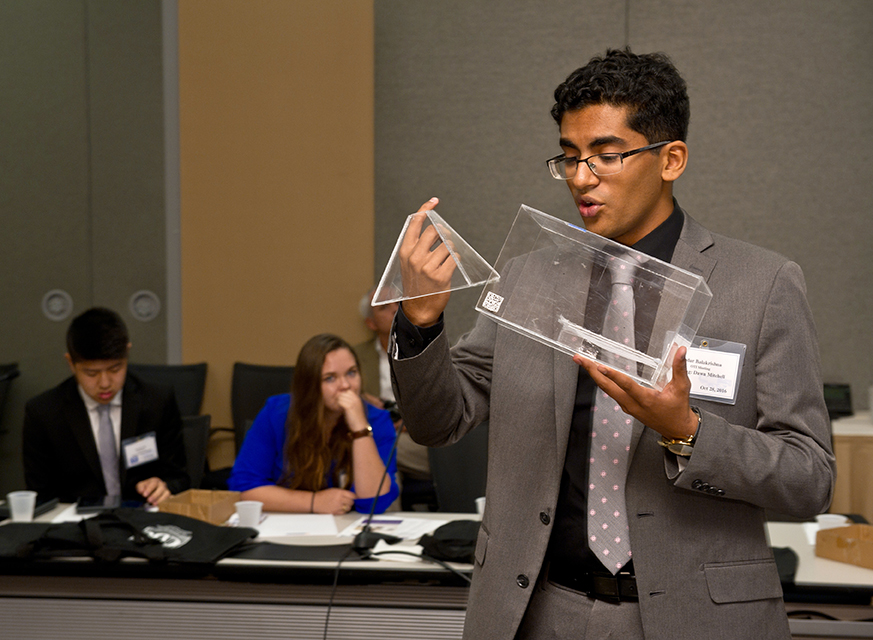 The first-place team was SWATeam, led by Kendra Mack and Jason He, which developed an app that engages young people in Smart Phone games with incentives to find mosquito areas, provides education about how to prevent Zika and allows the community to learn more about the virus. A team called The Bucket List took second place, led by Liana Polikaitis and Kedar Balakrishna. This team developed a practical Zika protection kit for individual households with contents contained inside a hard plastic box that can also be used as a mosquito trap. This invention thus provides a multi-functional solution to household protection.
The CDC Foundation was proud to host these students with CDC and The Zika Foundation last week. The meeting showed what can happen when people from across sectors—academia, government, philanthropy and beyond—come together to find creative solutions to our latest health challenge. We hope these brilliant students were also inspired to become the next generation of CDC disease detectives, to continue in the spirit of [U] Invent and build on their experiences in becoming innovative responders to the Zika virus outbreak.
---
---
---