Helping CDC Save and Improve Lives
As we look back on 2012, we are grateful for our many partners. We thank you for advancing CDC's 24/7 life-saving work to protect us all from health and safety threats. Every day, CDC experts are working behind the scenes and on the frontlines to improve our daily lives and respond to health emergencies. Your generous contributions are making a difference and helping CDC save lives.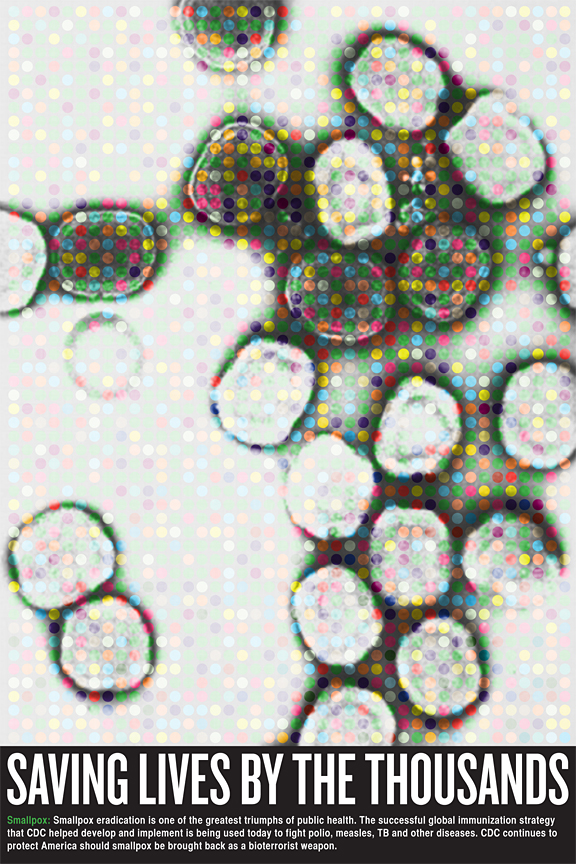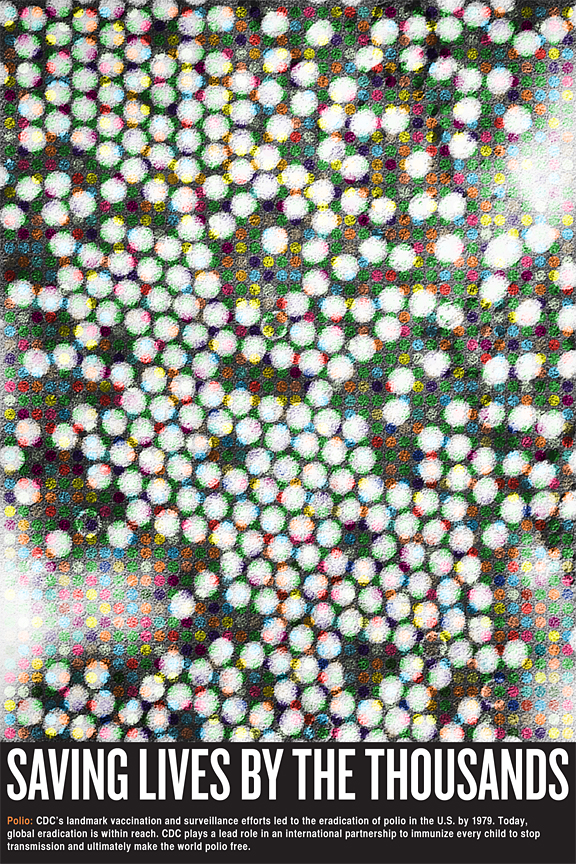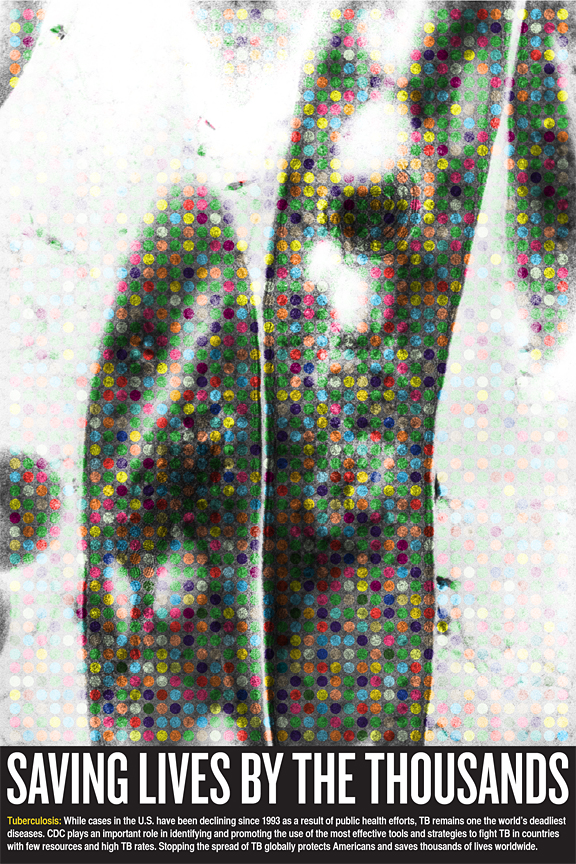 The artwork featured is by Portfolio Center student Ryan Wood. The CDC Foundation partnered with students at the Portfolio Center to create works of art illustrating the importance of CDC as a 24/7, essential protective force in our lives. Learn more about this project. We'll look forward to sharing more of the students' work throughout the year.
We wish you the best this new year and look forward to working with you in 2013.
---
---