Fighting Zika, Empowering Pregnant Women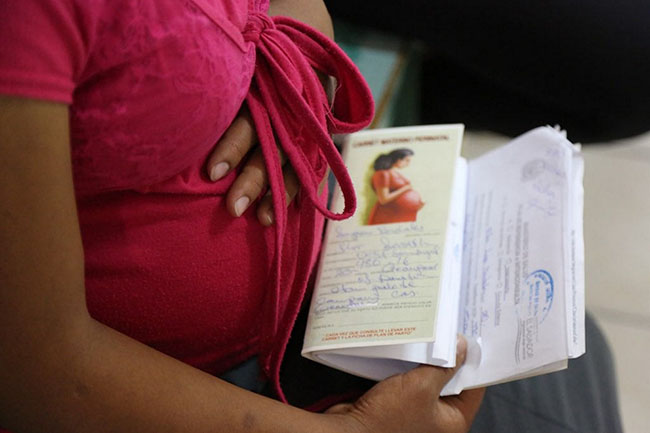 CDC Director Dr. Tom Frieden said recently that nothing about fighting the Zika virus is going to be easy or quick. Controlling the Aedes species mosquito is hard, and although we're learning a lot quickly, there is still a lot we don't know. Clearly, there is an urgent need to both learn more and do more—and all of us have a role to play.
That's why I'm so grateful to the Bill & Melinda Gates Foundation for stepping forward with a $1.5 million grant to fund an important collaboration between the Centers for Disease Control and Prevention (CDC), the Pan American Health Organization (PAHO) and the CDC Foundation that will empower pregnant women with knowledge about Zika virus transmission, mainly in U.S. territories and the Americas.
Thanks to this grant, the CDC Foundation is supporting important efforts by CDC to engage entire communities in mosquito control, learn what people know about Zika—and what they perceive their risks to be—and launch a comprehensive risk communication campaign.
As part of this approach, we envision launching a multimedia campaign in Puerto Rico, the U.S. Virgin Islands and American Samoa, with a focus on educating pregnant women and communities about Zika prevention and action steps to prevent mosquito bites and avoid potential sexual transmission. PAHO will help countries in the Americas with mosquito control campaigns, carry out Knowledge, Attitudes and Practices (KAP) Surveys in Latin America and the Caribbean and strengthen risk communications strategies using a PAHO-designed model and training.
We are enthusiastic about this grant because we know that communications plays a critical role in helping people make the best decisions for their health. Consider Africa United, a successful campaign which tapped global soccer stars to dispel the stigma surrounding health workers fighting the deadly Ebola epidemic in West Africa or CDC's Tips from Former Smokers campaign. The compelling campaign, which continues through 2016, motivated 1.8 million smokers to attempt to quit smoking, and an estimated 104,000 to quit for good in 2014 alone. These are just two examples of how effective health campaigns can shift behavior in powerful ways.
In the case of Zika, we have to act fast. Never before has a mosquito-borne infection caused serious birth defects on a large scale. After the virus began circulating in the Americas in 2015, reports of microcephaly and other neurological disorders increased in affected areas. Since then, it has been concluded that Zika infection in pregnancy is a cause of microcephaly and other severe fetal brain defects. Zika has also been linked to pregnancy loss and other problems in infants, including eye defects, hearing loss and impaired growth.
As CDC works around the clock to fight the Zika virus, we greatly appreciate this new Bill & Melinda Gates Foundation partnership that will help CDC and PAHO empower and educate pregnant women and communities with the best, most relevant information available. Together, public and private partners can do so much more than any one sector alone to protect people and save lives.
Photos: © PAHO/WHO
---
---
---