Championing Childhood Immunizations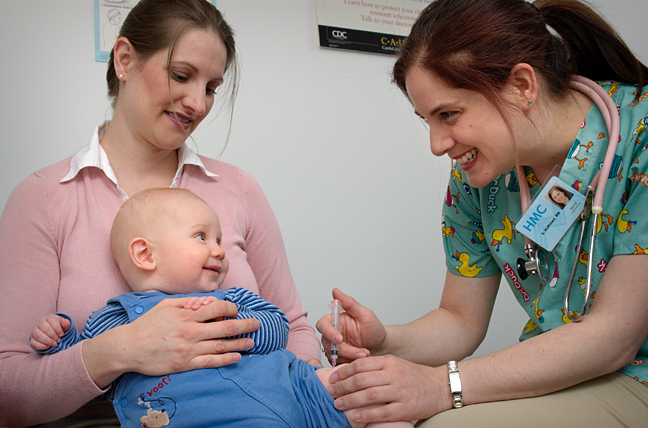 This week is National Infant Immunization Week (NIIW), a time to raise awareness about the important role of immunizations in the health of the youngest members of society. Since 1994, the annual observance has been a call to action for parents, caregivers and healthcare providers to ensure that their infants are fully immunized against 14 vaccine-preventable diseases, including influenza. NIIW also celebrates the great strides that immunization programs and their partners have made to promote healthy children and communities around the world.
The CDC Childhood Immunization Champion Award is an annual award given jointly by CDC and the CDC Foundation during NIIW to recognize individuals across the United States who make a significant contribution toward improving public health through their work in childhood immunization.
Champions work hard in their communities to make sure children are protected against vaccine-preventable diseases. The Champion Award honors those who are doing an exemplary job or going above and beyond to promote or foster childhood immunization programs in their communities.
Each year, immunization program managers for health departments across the country are encouraged to nominate one individual from their state, district or territory to receive the Childhood Immunization Champion Award. CDC's National Center for Immunization and Respiratory Diseases announces the awards each year during NIIW. Award recipients—past and present—are listed on CDC's website.
The CDC Foundation recently created the Childhood Immunization Champion Award Fund as a way to sustain this essential award program in the years to come. By celebrating our nation's immunization champions in this way, we hope this award program will encourage families and health care providers to become advocates for immunization in their communities.
You can make a gift to the Childhood Immunization Champion Award Fund at the CDC Foundation to support this work. Your contribution supports this nationwide, grassroots effort to honor individuals who promote immunization and work to protect public health every day.
---
---