Safe Food, Healthy Business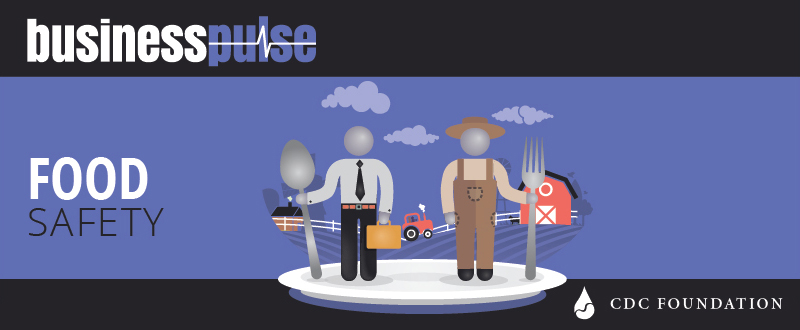 Safe food is at the heart of everyone's health. With the recent high-profile outbreak of Listeria in ice cream, food safety is on the minds of consumers and businesses. Foodborne illness is a common, expensive and preventable health problem, costing more than $15.5 billion annually, according to a 2015 report from the U.S. Centers for Disease Control and Prevention (CDC). Each year, about 1 in 6 Americans gets sick, 128,000 are hospitalized, and 3,000 die of foodborne diseases.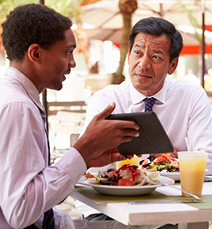 CDC's Division of Foodborne, Waterborne and Environmental Diseases is pleased to join with the CDC Foundation to launch Business Pulse: Food Safety, which focuses on how CDC fights foodborne diseases to protect American consumers and businesses from contaminated food. Food safety is vital to employees' health, as well as to the health of America's businesses, communities and the U.S. economy.
CDC protects Americans and helps reduce foodborne illness through collaboration with regulatory partners and the food industry. Our work includes tracking foodborne illnesses rates, estimating the health burden and sources of those illnesses. We also work to detect, investigate foodborne outbreaks and strengthen the capacity of public health departments.
For example, CDC and state and local health departments are now analyzing bacteria with a cutting-edge technology called whole genome sequencing that is helping to detect and solve a greater number of Listeria outbreaks, including recent multistate outbreaks linked to ice cream and caramel apples. For an in-depth look at CDC's role in food safety, refer to Business Pulse: Food Safety Q&A.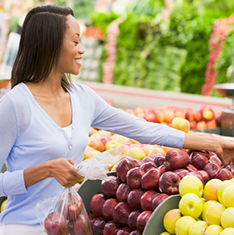 Another key resource in Business Pulse: Food Safety is the interactive infographic, which walks employers and employees through food safety challenges, CDC's benefits to business, and ways to put best practices into action. For example, check restaurant inspection scores prior to planning an off-site meeting or gathering. Keep your break room refrigerator at or below 40°F and provide adequate hand-washing facilities in restrooms and anywhere food is prepared. When business trips take employees overseas, the CDC, Can I Eat This? app answers questions related to the safety of foods in different countries so that people can feel confident about their food and drink choices abroad.
We encourage business leaders and consumers to learn more about how to become champions of food safety through the new Business Pulse: Food Safety and by visiting CDC's food safety website and FoodSafety.gov.
---
---
---