Eighteen Countries Now Linked into Effort to Transform Health Data
Last year Bloomberg Philanthropies announced an innovative effort—the Data for Health initiative—aimed at solving the world's most pressing public health problems using technology and data to fill in essential knowledge gaps. The CDC Foundation, with the Centers for Disease Control and Prevention (CDC), is one of the key global partners in this initiative, which according to a Bloomberg Philanthropies announcement today is now underway in 18 countries, reaching nearly one billion people, around the globe.
I serve as a senior program officer overseeing the CDC Foundation's involvement in this initiative, and our organization along with CDC are currently working with six countries. These include China, Ghana, India, Malawi, Morocco and Zambia. Over the span of the four-year effort, we anticipate involvement with at least four other countries.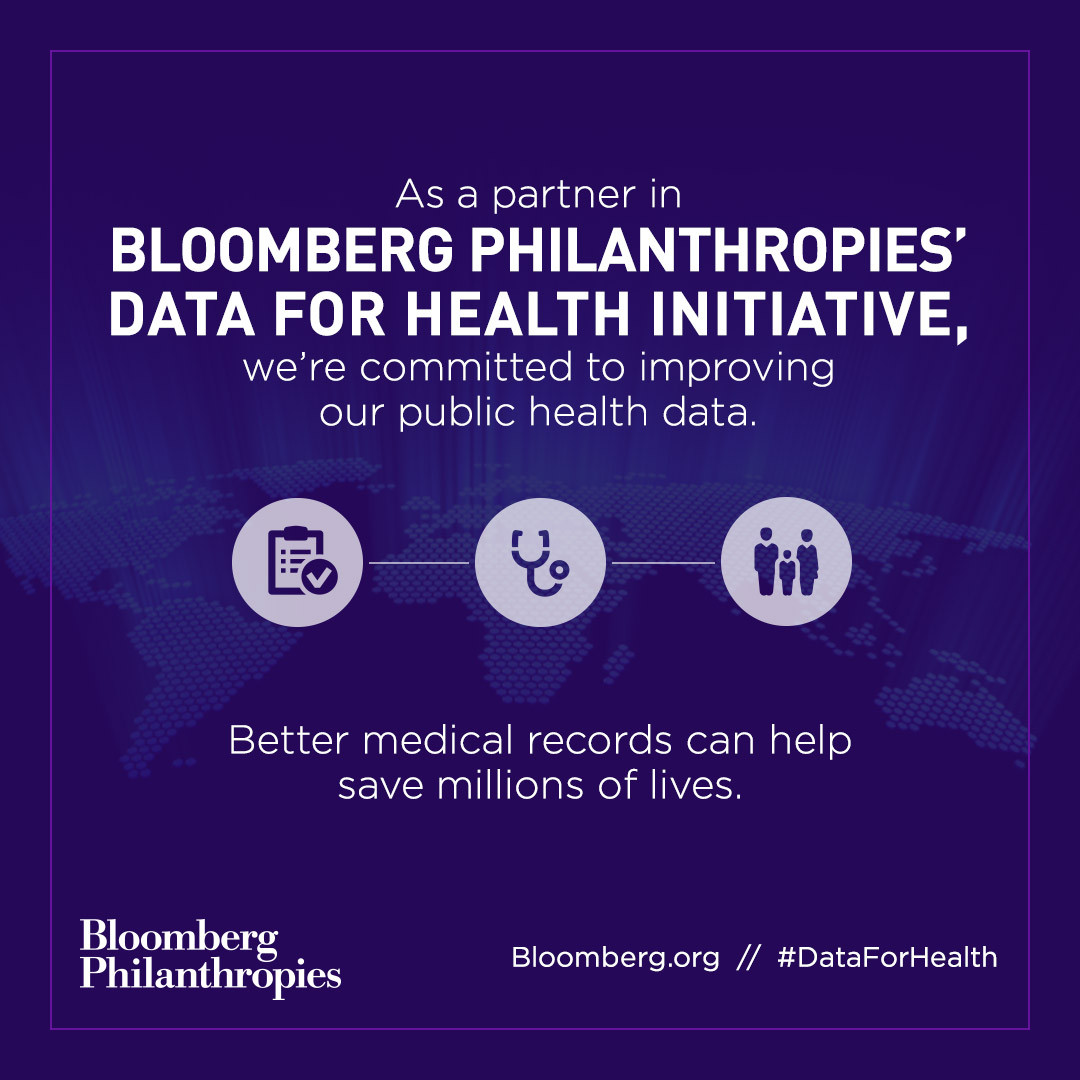 Bloomberg Philanthropies, in partnership with the Australian government, announced the $100 million Data for Health initiative in 2015. The scope of the initiative is to work with low- and middle-income countries to improve the collection and use of health data to address pressing public health challenges. At the forefront of the initiative is improved recording of births and deaths. Today, approximately65 percent of all deaths worldwide—35 million each year—go unrecorded, according to the World Health Organization. On top of that, a documented cause of death is not known for millions more deaths, which means that government leaders don't know what diseases are causing people to die prematurely. Furthermore, many national public health information systems are not used to set policy.
This initiative seeks to offer governments, aid organizations and public health leaders' robust tools and systems they can use to better collect data and then use that data to prioritize health challenges, develop policies, deploy resources, and measure success. The effort aims to help 1.2 billion people in 20 countries across Sub-Saharan Africa, Southeast Asia and Latin America live healthier, longer lives.
There are three focus areas in the Data for Health initiative, and the CDC Foundation with CDC has a role in each of these, based on the country:
Improving death registration and certification to understand the fact and cause of death;
Training to analyze and report data for health policy decisions; and
Using mobile phones for national health surveys.
The Data for Health initiative is guided by government priorities in each country and brings together government leaders committed to improving public health data. The initiative focuses on finding innovative ways to help countries improve how data are collected and used. Other partners include Johns Hopkins Bloomberg School of Public Health, Vital Strategies, University of Melbourne, the United National Economic Commission for Africa, the United Nations Economic and Social Commission for Asia and the Pacific, and the World Health Organization.
We are excited about the achievements of the initiative to date and look forward to working with CDC and the other partners and the governments in each country to address this incredible data need that will help improve health for more than a billion people.
---
---
---