Africa United Campaign Evolves to Communicate Critical Health Messages
Last fall, the Ebola epidemic in West Africa was raging and essential messages were not getting through to citizens there about how to protect themselves from the disease. In particular, mistrust of healthcare workers was a problem, with many communities actively preventing them from entering the villages to help stem the spread of the disease. This was the very issue that the Africa United public communications campaign addressed with its "We've Got Your Back" public service announcement and associated print campaign, which was rolled out by the CDC Foundation and our partners. The campaign tapped into Africa's most popular pastime: football (soccer), using high profile African footballers to convey life-saving messages across West Africa.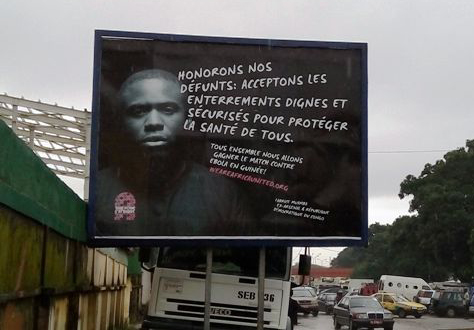 While the Africa United campaign will continue to provide Ebola-related messaging in West Africa, the platform is evolving to meet a larger need. Toward this end, new and existing partners are coming together and evolving the Africa United campaign to meet an overall vision of improving the health of all African citizens by 2020. This African-led communications and advocacy platform seeks to support the implementation of the United Nation's Sustainable Development Goals with a focus on strengthening the level of public health education and resources in African communities. Africa United is unique in two ways. First, the campaign is an open-source platform for use by local implementing organizations or communities on an ongoing basis. And, the campaign can quickly pivot to convey disease-specific and live-saving information in times of crisis.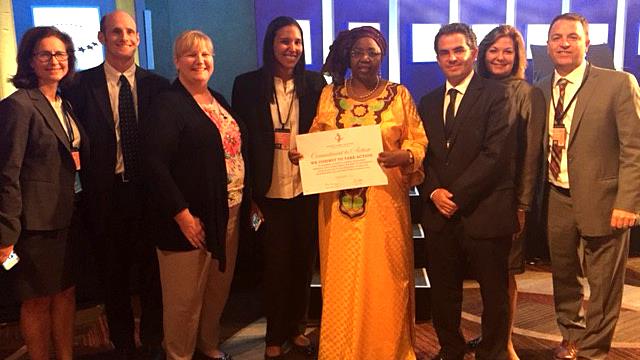 This expanded role for the Africa United platform was announced yesterday during a plenary session of the 2015 Clinton Global Initiative (CGI) Annual Meeting. Chelsea Clinton announced a global Commitment to Action to the Africa United communication platform alongside Africa United partners, including the Confederation of African Football (CAF), African Union, the World Bank Group, CDC Foundation, Speak Up Africa and KYNE.
The CDC Foundation is pleased to continue our support for this important communications effort. Africa United is seeking partners who can contribute financial resources and/or in-kind donations including media platforms, distribution channels, logistics expertise, epidemiological data, strategic relationships, or celebrity champions who can provide their time for guest appearances and their likeness to the campaign's creative work. If you are interested in joining us, please contact gracek@weareafricaunited.com.
---
---