ISSUE
The Democratic Republic of the Congo (DRC) is experiencing an Ebola virus outbreak that has raised concerns within the international community about its potential to spread. These concerns heightened following recent reports when Ebola cases were discovered in Mbandaka, a city of nearly 1.2 million people.
WHY IT MATTERS
While the World Health Organization (WHO) hasn't yet declared the outbreak a public health emergency of international concern, the WHO Emergency Committee has warned that there is a risk Ebola could spread rapidly, including to other countries, now that the virus has moved beyond isolated areas in the DRC to a densely populated city.The committee also noted that international agencies are responding swiftly and comprehensively. 
During the 2014-2016 Ebola epidemic, once Ebola gained a foothold and spiraled out of control it had dire consequences, infecting 28,600 people and killing 11,300. Beyond the sheer numbers, vibrant lives were cut short, families were torn apart, livelihoods were lost and the economies of Guinea, Liberia and Sierra Leone were dealt very serious blows.
SOLUTION AND IMPACT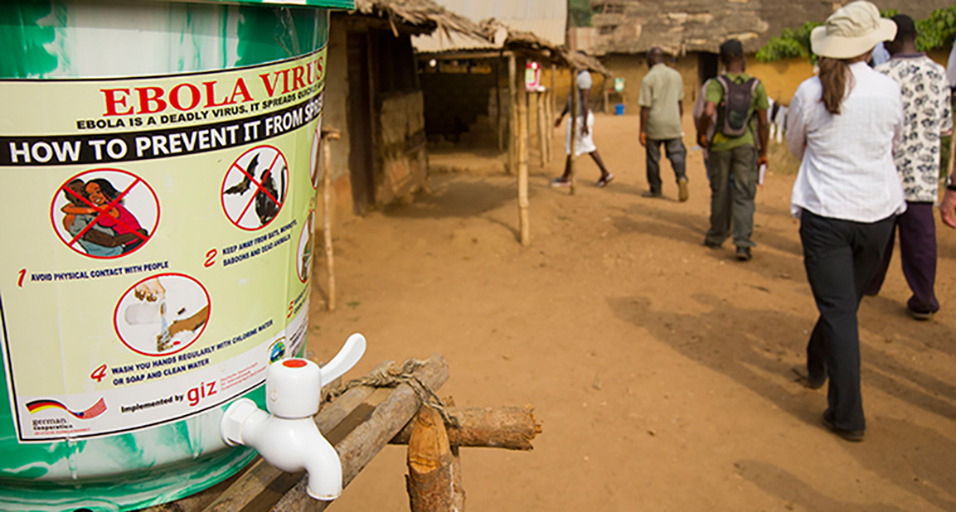 The 2014-16 Ebola response led to valuable lessons about how to prevent, detect and respond to disease outbreaks as well as how all sectors must come together to protect and save lives when time is crucial. During this previous response, CDC's work with partners provided a vital boost to stem the epidemic. The CDC Foundation—with generous and rapid financial support from philanthropies, corporations and individuals—provided essential resources to bolster CDC's work and put immediate resources on the ground. Ultimately, concerted investments and interventions from government entities, accelerated by the philanthropic and private sectors, helped turn back the epidemic while strengthening public health systems against future outbreaks.
There are many examples of how the CDC Foundation helped CDC experts respond quickly to changing circumstances and needs in Guinea, Liberia and Sierra Leone. For example, the CDC Foundation worked with donors to provide much-needed supplies and equipment such as infection control tools, vehicles and motorcycles, hiring of locally employed staff, exit screening tools and supplies at airports such as thermal scanners to detect fever.
More specifically, individuals and organizations supported a wide variety of efforts, such as:
computers equipped with software and printers for use in the field by CDC and in-country staff;
personal protective equipment and thermal scanning thermometers for use by airport screeners in West Africa;
health worker training and public health communication in the region; 
establishment and operation of sustainable emergency operations centers in the most impacted countries of Guinea, Liberia and Sierra Leone;
initial funding until government support became available to start the Sierra Leone Trial to Introduce a Vaccine Against Ebola (STRIVE), which tested the same Ebola vaccine now being used in DRC.
PLANNING FOR FUTURE EMERGENCIES
The current situation in DRC, and CDC's previous Ebola response, reminds us that disease threats can spread rapidly and unpredictably. The CDC Foundation's Emergency Response Fund helps ensure that CDC has a backup source of funding when needed most to fill gaps and address critical, in-the-moment needs that can help save and protect lives during health emergencies.
Fighting infectious diseases at the source is crucial to protect and save lives at home and abroad. You are vital to CDC's responses to health emergencies. Give today to the CDC Foundation's Emergency Response Fund to save lives and protect the health, safety and security of America and the world.