Gerald R. Cooper Laboratory Safety Award
The Gerald R. Cooper Laboratory Safety Award recognizes exceptional contributions that promote enhanced safety in the laboratory setting.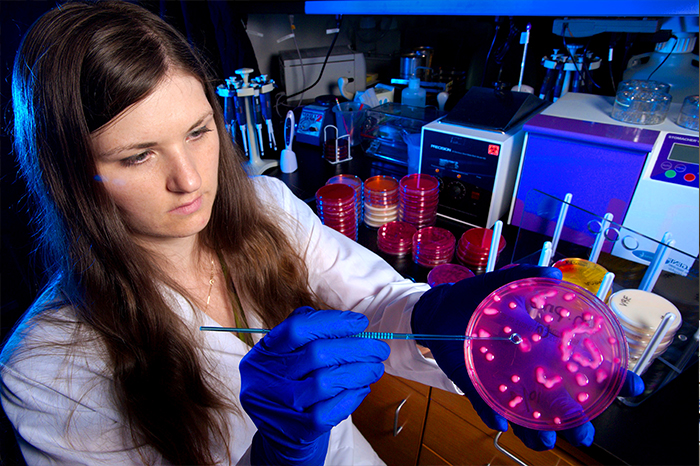 During his 53 years at CDC, Dr. Gerald Cooper was not only an outstanding CDC scientist, often called the "Father of Cholesterol," but also an enthusiastic supporter of a strong safety program for both laboratory and non-laboratory staff. He recognized when safety concerns needed to be addressed and was a determined advocate for taking corrective action as soon as a safety problem surfaced. He served as chair of CDC's Occupational Health and Safety Committee and was always engaged in laboratory safety issues.
When Dr. Cooper passed away in May 2009 at age 94, he was still challenging CDC to promote and implement safety programs, especially for the Division of Laboratory Science. Several groups recognized the important contributions Dr. Cooper had made to CDC's laboratory safety activates and sought to promote a Gerald R. Cooper Laboratory Safety Award in his honor.
The award was established in 2010 with a generous gift from Battelle to create an endowed fund at the CDC Foundation. Each year, the Gerald R. Cooper Laboratory Safety Award is presented to a CDC employee who has made outstanding contributions to laboratory safety at the annual CDC and ATSDR Honor Awards program.
Funding Partners:
Battelle
The Columbus Foundation
Program Partners:
CDC's Office of the Director
---