CDC Foundation Names Three New Board Members
The CDC Foundation today announced the appointment of three new members to its board of directors: Melissa McPheeters, PhD, a health services research expert, Bernard J. Milano, a leader in corporate social responsibility, and Mysheika Roberts, MD, MPH, a public health commissioner and champion.
"We are pleased to have Melissa, Bernie and Mysheika as new board members," said Judy Monroe, MD, president and chief executive officer of the CDC Foundation. "Their new perspectives and extensive leadership and experience will be instrumental to the CDC Foundation as we continue to support and extend the work of CDC's and the nation's public health protection community to save and improve lives."
With these additions, the CDC Foundation's Board will comprise 16 directors each serving a five-year term.
Melissa McPheeters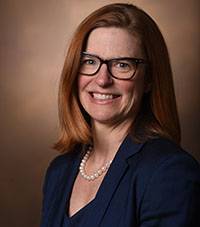 McPheeters is the senior director for Analytics at RTI International, a nonprofit research institute. She also serves as an adjunct research professor in the department of Biomedical Informatics at Vanderbilt University Medical Center. She is an epidemiologist and public health informatician with more than two decades of experience in health services research, clinical and public health informatics, medicine and data science. Her expertise includes building multidisciplinary teams to address complex problems across health and public health and modernizing data systems and processes.
Throughout her career she has held many roles in health services research including research professor of health policy and biomedical informatics as well as co-director at the Center for Improving the Public's Health Through Informatics at Vanderbilt University Medical Center and former director of the Office of Informatics and Analytics at the Tennessee Department of Health.
McPheeters holds a bachelor's degree from the University of Wisconsin and a master of public health and PhD from the University of North Carolina at Chapel Hill.
Bernard J. Milano
Milano is former president of the KPMG Foundation and The PhD Project. He began his nearly 60-year career as an auditor with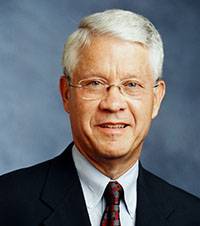 KPMG and prior to his role as president of KPMG Foundation he was national partner in charge of university relations and national partner in charge of human resources.
Throughout his career, Milano has been a leader in driving diversity and corporate responsibility efforts. The PhD Project, a program initiated by the KPMG Foundation in 1994 to increase diversity in corporate America, was founded on the premise that advancements in workplace diversity could be accelerated by increasing the diversity of business school faculty. The PhD Project, along with a network of supporters, sponsors and universities, helps Black/African Americans, Latinx/Hispanic American and Native Americans attain PhDs and become the business professors who will mentor the next generation of leaders.
Milano is a member of the Center for Ethics, Diversity and Workplace Culture at Temple University's Fox School of Business. He was a member of Points of Light Foundation and served as chairman of HBCU Business Dean's Roundtable Business Advisory Board.
He earned a bachelor of science degree from Temple University and honorary doctorates from William Paterson University, Kent State University and North Carolina A&T University.
Mysheika W. Roberts
Roberts is the health commissioner for the City of Columbus, OH, where she leads a team of more than 500 public health professionals who are focused on neighborhood-based approaches that address the social determinants of health to decrease health disparities. She previously served as medical director and assistant health commissioner at Columbus Public Health, was an epidemic intelligence service officer for the CDC in Ohio and led an STD clinic at the Baltimore City Health Department.
Roberts serves as co-chair of The Ohio State University Wexner Medical Center Health Equity Advisory Board, member of CDC's Advisory Committee to the Director Health Equity Workgroup, member of the Lifeline of Ohio Minority Advisory Group and member of the OhioHealth Faith, Culture and Community Benefit Committee. She is also the immediate past chair of the Big Cities Health Coalition, a collaboration of health departments from the 35 largest cities in the country, representing 61 million people.
She earned a doctor of medicine from the University of Maryland School of Medicine and a master of public health from the University of Michigan.
---