Monkeypox is a global public health emergency.
The outbreak has already spread to more than 70,000 people in 100 countries. The United States has more than 26,000 cases—more than any nation. And data shows a growing disparity in vaccination rates among different racial and ethnic groups, creating an urgent need for enhanced communication efforts to reach those most at-risk with accurate and timely health information.
On September 1, the CDC Foundation activated its Emergency Response Fund, which has played an essential role in helping bolster other responses, from Ebola to Zika to, most recently, COVID-19. In response, the Robert Wood Johnson Foundation provided a $1 million donation to the fund—a generous gift that will allow the CDC Foundation to support the critical response efforts of the U.S. Centers for Disease Control and Prevention (CDC), including comprehensive communications campaigns to key audiences and education materials that raise awareness about key protective measures. Beyond communications, there is a need for community outreach activities, coordination of vaccination and testing at large events, and additional work with community health organizations and partners.
"CDC continues to aggressively respond to the current monkeypox outbreak by providing resources, education and outreach to the communities most affected," said CDC Director Rochelle P. Walensky, MD, MPH. "Our priority is to contain this outbreak through equitable interventions and culturally sensitive education materials. Activation of the CDC Foundation's Emergency Response Fund will provide needed support as we continue to respond to the current monkeypox outbreak."
Response Fund
While the monkeypox outbreak presents a formidable challenge, we are well-positioned to work closely with CDC and public health partners to learn about the needs, the gaps and how can they be filled.
Funds raised by the CDC Foundation through its Emergency Response Fund will be used to meet fast-emerging needs identified by CDC and the nation's public health community, including:
Communications campaigns to key audiences.
Education materials to raise awareness about protective measures.
Community outreach activities.
Coordinating vaccination and testing at large events.
Support to community health organizations and partners.
In past emergencies, the CDC Foundation with our donors made a tremendous difference by supporting public health responses to threats ranging from COVID-19 to Ebola. This work saved and improved lives and helped address these threats, and together with you we can have a similar impact on the monkeypox response.
How You Can Help
As the monkeypox case count grows in the United States and globally, we need your help to act now to stem the tide of new cases and reduce this dangerous threat. Your support is invaluable to advance these important public health protection interventions. There are four crucial ways you can help us fight this highly infectious disease:
---
CDC Resources
---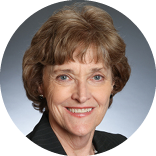 "We must take action now to stop this outbreak. There are many critical needs, including comprehensive health communication campaigns and education materials that can be used to raise awareness about key protective measures, particularly for use in those communities with the greatest risk and concentration of cases."
Judy Monroe, MD, President and CEO, CDC Foundation