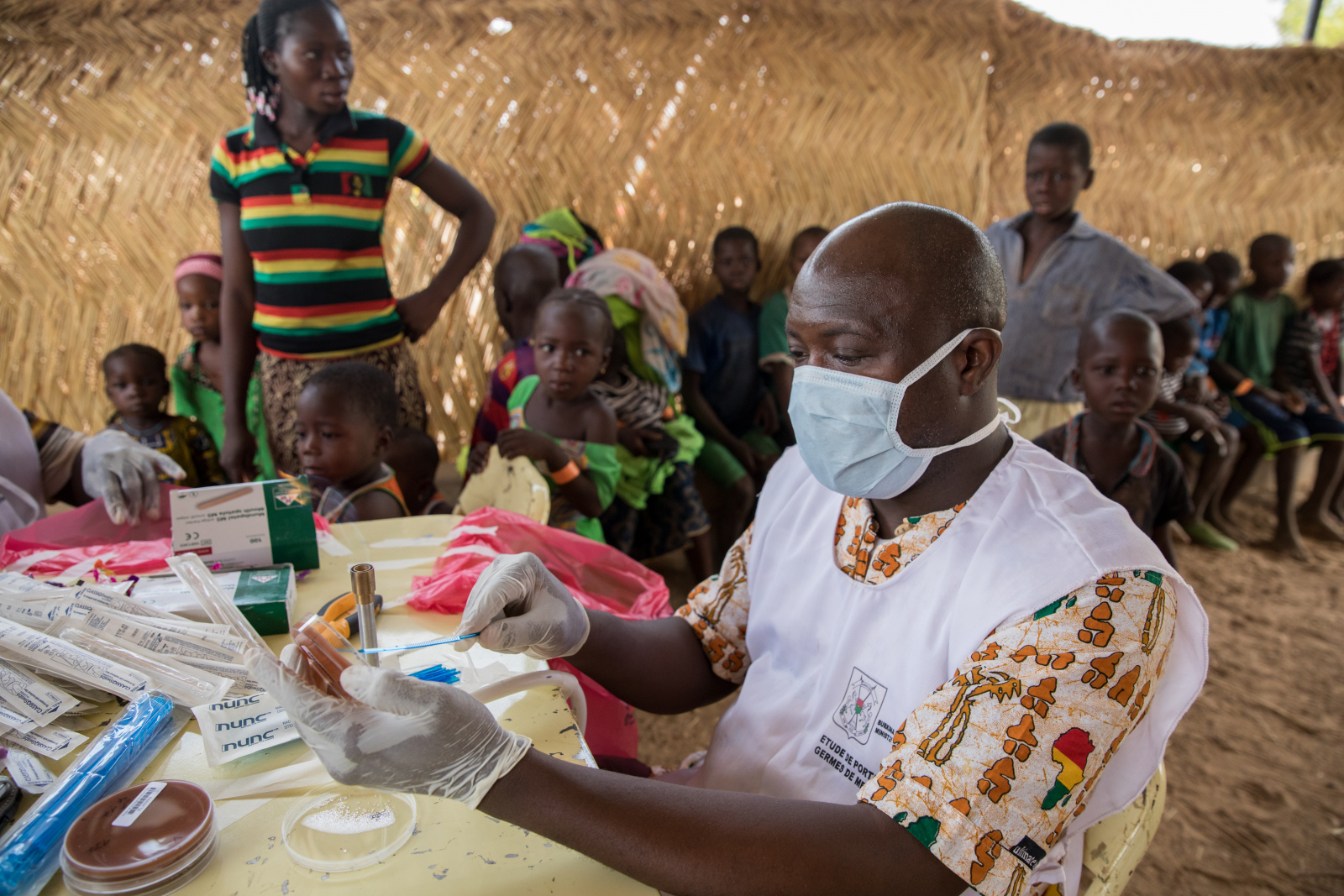 How Your Gift to the CDC Foundation Makes an Impact
Since the CDC Foundation started more than two decades ago, we have been a catalyst for public health partnerships. We believe that people and organizations can have a greater impact when we all work together. Through our programs to address health threats in America and across the globe, we combine your support with that of others to make us all healthier, safer and more secure.
Through the support of our donors, the CDC Foundation supports the U.S. Centers for Disease Control and Prevention (CDC) and other public health responders as we all work together to save and improve lives.
How does your gift make an impact?
Your gift to the CDC Foundation helps CDC pursue innovative ideas that might not be possible without the support of external partners and individuals. The support needed is most often funding, but also can include expertise, information or introductions to additional partners. CDC Foundation also responds to emergencies like natural disasters or disease outbreaks like Ebola, Zika and COVID-19 by providing immediate, flexible resources to CDC and state and local health departments to save lives in crisis situations. CDC Foundation partnerships help CDC launch new programs, expand existing programs that show promise or establish a proof of concept through a pilot project before scaling it up. In each partnership, external support gives CDC the flexibility to quickly and effectively connect with other experts, information and technology needed to address a public health challenge.
Donate today to support CDC Foundation's lifesaving public health work
CDC Foundation's program expenses averaged over its most recent fiscal years is 91.8 percent.* This measure reflects the percent of its total expenses a charity spends on the programs and services it exists to deliver. Dividing a charity's average program expenses by its average total functional expenses yields this percentage.
* This rating was published on Charity Navigator 12/23/2020 and includes data from FY2019, the most recent 990 received at that time.
What are your sources of funding?
As a private 501(c)(3) public charity, the CDC Foundation receives charitable contributions and philanthropic grants from individuals, foundations, corporations, universities, organizations and others to advance the work of CDC and public health. Unlike many large foundations, the CDC Foundation does not have a large endowment to support our activities.
What is the CDC Foundation's administrative rate?
The CDC Foundation has a low Administrative Rate of 5.3 percent.* This rate is reported by charities on their IRS Form 990, and this measure reflects what percent of its total budget a charity spends on overhead, administrative staff and associated costs and organizational meetings. Dividing a charity's average administrative expenses by its average total functional expenses yields this percentage. This is CDC Foundation's average over its three most recent fiscal years.
* This rating was published on Charity Navigator 12/23/2020 and includes data from FY2019, the most recent 990 received at that time.
What is the CDC Foundation's Charity Navigator rating?
For 15 consecutive years, the CDC Foundation has received the highest, 4-star rating from Charity Navigator, which annually assesses fiscal responsibility and financial health of charitable organizations. Only 1 percent of charities rated have received 15 consecutive 4-star evaluations.
How are programs with external partners initiated?
Many partnership ideas originate from CDC scientists and other staff who see the value in collaborating with partners to extend CDC's public health priorities. Other times, organizations in the philanthropic and private sectors recognize they can better accomplish their own health goals by working with CDC through the CDC Foundation to improve the public's health. The CDC Foundation facilitates collaboration between the private and government sector through open dialogue, developing partnerships to leverage cross-sector resources, and sharing expertise.
The CDC Foundation constantly innovates and advances the art and science of collaboration and effective program management to bring all parties into open, beneficial partnerships that serve the greater good of people and communities.
What are some examples of our programs?
The CDC Foundation creates hundreds of innovative, high-impact programs that save and improve millions of lives worldwide. Each program includes a talented team of CDC experts or public health partner and at least one outside funding partner. Learn more about our programs—you can search for a CDC Foundation program by topic.
---
Photo: © Evelyn Hockstein/CDC Foundation
---
Sign Up for Updates
Join us. We'll send you news and updates about the CDC Foundation's work around the world.